Sege
date
Apr 29, 2003
Origin
Origin: Sativa-Afghan hybrid. (Grown from the S.A.G.E. strain from TH Seeds.)
Look
Gorgeous looking herb; super crystalled with tiny brown hairs popping up here and there. Brownish-green leaves, manicured tightly with a few broad leaves left on for protection. Snail Trailed inna different stylee: the interior of these buds are coated with a shiny, sticky, "glue" of resin: Fukn'L!
Smell
Sticking your nose in da bag is a pleasure. It's earthy and rich, followed by a wave of that typical pungent Ziekenhuis scent with a heavy cleaning product and bandages smell.
Taste
The smoke is really pine tree-solvent-chemical flavoured, much like the smell would indicate. I believe this another type best for joints or pipes as opposed to vapourisers. The herb burns so hot that it seems that the taste increases as the resin builds up. A vapo just seems to scorch the hell out of it and only releasing just the first second of flava!
Effects
This shit hits ya like: WHHHHMMMMMPPPH---BAMMM!!! Smoking this weed makes you really feel out of it!!! I fired some of it up in a spliff. You lose like 20% of your intelligence for every draw from a pure joint! I guess that means that after 5 hits, you are as smart as a tomato… No seriously, this gives a really "flashy" visual high and can make you feel a lil' dizzy if you are drinking alcohol with it.
Overall
This gear is lovely! So tasty it's crazy, and so powerful, it's taken me at least 3 tries to finish this damn review! When I smoke great herb like this, I don't wanna work; I just feel like chillin' and enjoying the world…
want to review? create an account
Purchased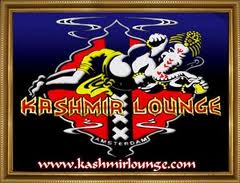 Kashmir Lounge
Jan Pieter Heijestraat 85
Amsterdam
shop profile
related

Swazi ()

Sage (Katsu)

S5 (Mellow Yellow)
| HOME | SMOKIN' SECTIONS | TOOLS | COMMUNITY |
| --- | --- | --- | --- |
| | | | |