Ketama Gold (2)
date
Oct 10, 2001
Origin
Ketama, Morocco.
Look
Hard-pressed little marble-sized balls of hash. Very dark (almost should be listed with the dark hashes) and an extremely high oil content. (Notice the platic wrapping in the photo at right.)
Smell
A bit of cinnamon-spice with an earthy chocolate after-scent.
Taste
This one had a much smoother taste than previous versions. I really enjoyed a warm cocoa with whipped cream while smoking this one. My throat was at ease, and so was the rest of my body!
Effects
The high still took awhile to develop, but once it hit me it had a nice calming effect. My heart rate seemed to slow, as I slumped down in my chair.
Overall
This offering was a lot better than the previous sample; however, I had a lot of trouble getting it out of the tightly wrapped plastic it was shipped in. Getting this stuff off was harder than skinning a pea! The shiny outer layer of the resin made it difficult to tell if it was actually hash or just plastic! I probably smoked a few bits of the wrap, but was none the worse for wear...
want to review? create an account
Purchased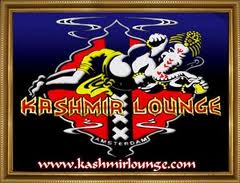 Kashmir Lounge
Jan Pieter Heijestraat 85
Amsterdam
shop profile
related
Ketama Gold (Kashmir Lounge)
| HOME | SMOKIN' SECTIONS | TOOLS | COMMUNITY |
| --- | --- | --- | --- |
| | | | |