Featured
Smart Shops

Legal MDMA aka ECSTASY, XTC, 'Molly' PILL SALES IN AMSTERDAM SMARTSHOPS - DUTCH POLITICAL PARTY PROPOSITION

The Dutch political parties D66 and the GroenLinks want to investigate whether or not Ecstasy can be made legally available in the smart shops of the city of Amsterdam.
Read more

Emerald Cup VIP Loungin'

The Emerald Cup has always brought the finest people from the cannabis industry together, and the VIP's come out in droves! This year, the Emerald Pass was available to the public for...

Coffeeshops

Amsterdam, Haarlem & Zandvoort...

Amsterdam menus from coffeeshops / dispensaries come in may forms, sizes, colors and levels of cleanliness LOL! The menu doesn't make the weed, so it's all good. Smokers Guide has been...

Coffeeshops

Baba Coffeeshop Virtual Tour Amsterdam

Coffeeshop Baba is one of everyone's favorites! Since the city of Amsterdam was successful in removing several shops from the Warmoesstraat, Baba was forced to reopen in a different...

Stuff We Like

Jamaica Cannabis Daytrip Negril to...

Take a trip with Smokers Guide reporter Uncle Stoner and discover the beauty of Coral Cove Ganja resort. Imagine jumping into the Blue Hole Mineral Spring on a hot summer day. Enjoy the...
spotlight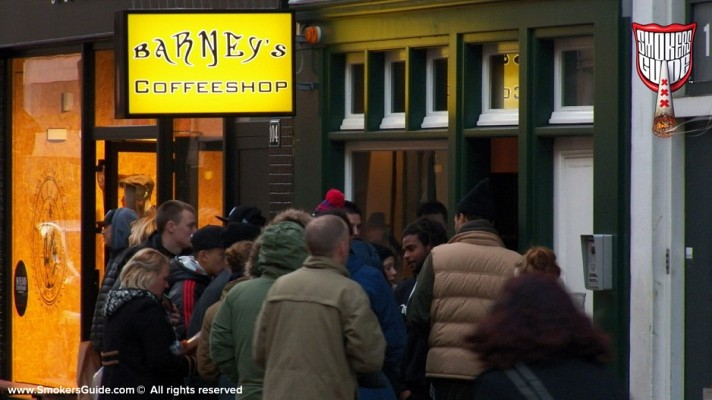 Coffeeshops
Coffeeshop Etiquette
Things you should know before entering an Amsterdam coffeeshop! Let me see


SG recommended links
SmokersGuide TV
upcoming events

| HOME | SMOKIN' SECTIONS | TOOLS | COMMUNITY |
| --- | --- | --- | --- |
| | | | |