Featured
Events

Amsterdam Cannabis Cup July 2018 Highlights - Summertime High Times! [VIDEO]

The High Times Amsterdam Cannabis Cup, the 31st cup but the 1st in the summer. The best buds, hash, the Wailers, Afroman - it was all there! Here's a little toke, bigger hits coming soon!
Read more

ICBC The International Cannabis...

The International Cannabis Conference, the first cannabis conference held under a full legalization law, returns to Vancouver, Canada, this June 24th-25th

10th Cannabis Liberation Day - will it...

June 17, 2018 marked the 10th edition of the Cannabis Liberation Day Festival at Flevopark. Unexpectedly, it was also the last cannabis festival of this kind, to be held in Amsterdam. This...

Stuff We Like

Terpene-infused Wine: Les Quatre Vins...

In the cannabis industry there are so many similar products, so we really love it when something new and unique comes out. When they do it twice, well that's just impressive, especially...
spotlight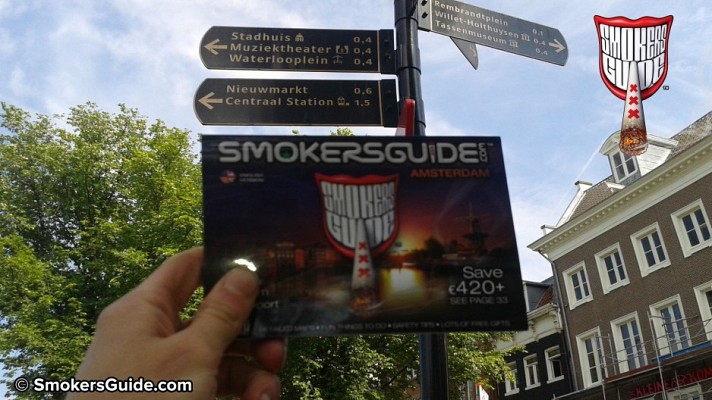 Home
BUY THE BOOK ! Smokers Guide to Amsterdam Points of Sale
If you've been planning a trip to Amsterdam you may be wondering "Where can I buy a Smokers Guide book?" This list will let you know all the cool places in the city you can pick up a Smokers Guide to Amsterdam 20th Edition book from. Let me see


SG recommended links

| HOME | SMOKIN' SECTIONS | TOOLS | COMMUNITY |
| --- | --- | --- | --- |
| | | | |