Featured
Events

Boston Freedom Rally's 1st Cannabis Competition - Uncle Stoner Approved Squash Off

In its 28th year the Boston Freedom Rally is one of the biggest cannabis events in the USA. Now after legalization in Massachusetts the Boston Freedom Rally finally has its very first cannabis competition; the USA Squash Off.
Read more

CanEx Jamaica September 2017 - The...

CanEx Jamaica Business Conference & Expo is a unique event focusing on the newly formed legal cannabis market in Jamaica. Experts, local government and leading cannabis businesses will...

Coffeeshops

Haarlem Coffeeshop History

Many tourists naturally assume that Amsterdam has the most liberal policies when it comes to coffeeshops but this is actually incorrect; it is Haarlem that has the most progressive system...

Amsterdam Street Party! UEFA Cup Final...

Football fans crowded into Amsterdam for the 2016/17 UEFA Europa League final between Ajax and Manchester United. Amsterdam is normally known for its party vibe and atmosphere, but this was...

Medical Cannabis & The Opiate Epidemic:...

Attitudes towards the medicinal use of cannabis are definitely changing; the CannMed 2017 Conference was a great example of this. Harvard Medical School's Joseph B. Martin Conference...

Stuff We Like

Don't Smoke, Vaporize

Is vaporizing better than smoking? Heck yeah! Without a doubt! How do you find the best vaporizer for you? What are the costs, and what's the variety?
spotlight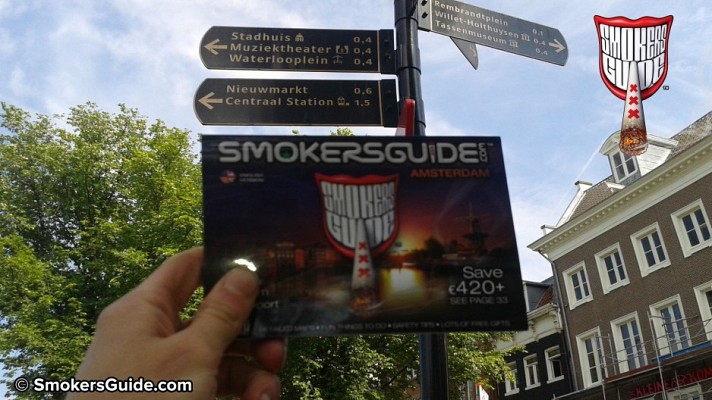 Home
BUY THE BOOK ! Smokers Guide to Amsterdam Points of Sale
If you've been planning a trip to Amsterdam you may be wondering "Where can I buy a Smokers Guide book?" This list will let you know all the cool places in the city you can pick up a Smokers Guide to Amsterdam 20th Edition book from. Let me see


SG recommended links

| HOME | SMOKIN' SECTIONS | TOOLS | COMMUNITY |
| --- | --- | --- | --- |
| | | | |