Nepal Polm
date
Sep 11, 2009
Origin
Nepalese Hash, screened and pressed. (It was hard to decide if this should go into the Dark Hash or Light Hash category.)
Look
It is pretty dark (closer to dark chocolate than milk chocolate) yet not "squidgy" in nature. There are not many "layers" in an obvious way like some of the super polms I often review but instead there is more of a grainy texture just under the slightly dulled surface. It breaks up relatively easily, using a bit of thumbnail and forefinger. I used less of a powdering technique than normally, instead making tiny flattened balls that I piled up inside the pipe bowl.
Smell
It has a nice fresh and "clean" scent that is not as "perfumed" as the North African polms but in fact a bit more ginger and mint. As it burns, it smells a little like dried flower petals combined with a soft eucalyptus and peppermint. Overall, there is nothing indicating any contaminants here.
Taste
This lovely hash is straight from the Nepalese highlands, and you can taste it! I took a huge toke from a long pipe and it felt nice and smooth on the inhale and a bit expansive on the exhale. I didn't cough as much as I do with hand-rubbed Nepalese hash, and I am not sure if this is a result of the drying or if it was just a coincidence.
Effects
The FX are very strong and you can't focus to clearly right after youíve downed a few massive hits. Make sure you are comfortably seated, if you are choosing to hit this gear hard! Damn, my head was really light and I was feeling a bit dazed as the high settled in. The constant changing colours in and around the vapourisers on every table made me feel really at home in the Happy Feelings. TRIPPY. I wonder what would happen if I chose to smoke some of their Amnesia Haze or something like that....
Overall
Wow, I was REALLY pleased to see a variation on the normal Moroccan polm that you can find nearly everywhere. This Nepal Polm from Happy Feelings rounds out a VERY fine menu from this "new kid on the block".
want to review? create an account
Member reviews
other reviews from Happy Feelings
Purchased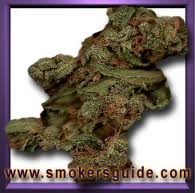 Happy Feelings
Kerkstraat 51
Amsterdam
shop profile
| HOME | SMOKIN' SECTIONS | TOOLS | COMMUNITY |
| --- | --- | --- | --- |
| | | | |