Featured
Coffeeshops

Amsterdam Coffeeshop tour: Walking The HighStreet, a.k.a. The Green Mile

For decades, Amsterdam has been a sort of heaven for any cannabis lover. It has been home to "legal" marijuana, way before any other countries legalized. The city is relatively small, and walkable, and offers an overall amazing experience due to its...
Read more

Munchies

Valentine's Day Cannabis Rice Crispy...

They say couples who get stoned together, stay together ;-) For this year's Valentine's Day, gift your partner a yummy, sweet, high inducing Cannabis Rice Crispy Treat dessert. Be careful...

Top 10 Amsterdam Coffeeshops - video...

Amsterdam is famous for its decriminalized cannabis coffeeshops. They come in all shapes, styles and sizes. The chances are - there is a shop to suit any marijuana lovers needs and dreams....

The Emerald Cup 2019 - Meet the...

Meet the cannabis vendors of the fifteenth edition of The Emerald Cup and check out their quality flower and rosin products. This year's event delivered all we expected - hundreds of...

Grey Area Coffeeshop Amsterdam

Grey Area is one of the top Amsterdam Coffeeshops. Small in size, but large in quality. It's well known for being a good take-away shop, as it does not offer much seating. Their opening...

Cannabis X-Mas Wreaths with THC - Video...

Christmas is a special time. Gathering with friends and family calls for special treats and holiday cheer! This video recipe, featuring cannabis infused X-Mas wreaths, delivers that unique...
spotlight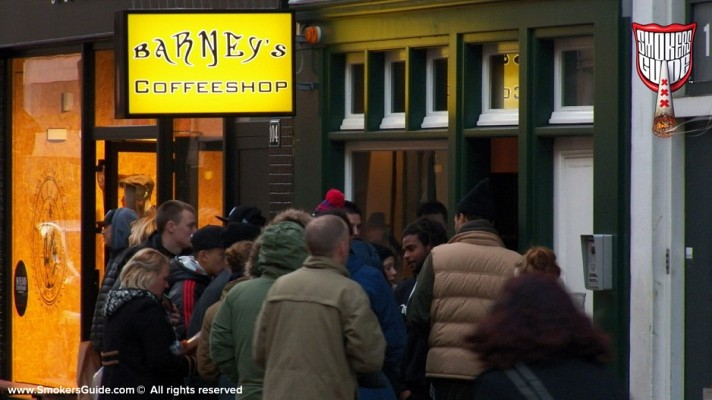 Coffeeshops
Coffeeshop Etiquette
Things you should know before entering an Amsterdam coffeeshop! Let me see


SG recommended links
Gorilla Radio blazin Vegas up!
| HOME | SMOKIN' SECTIONS | TOOLS | COMMUNITY |
| --- | --- | --- | --- |
| | | | |