Main image courtesy of Dynavap.com
Their wide and flexible nature is one of the main reasons why we see every millennial owning at least one vape while the older generation is starting to familiarize themselves with it. It's no surprise that vapes will be the next big thing with other smoking accessories fighting for the same #1 spot.
They use the convection or the conduction method to heat the material, instead of burning them, thereby reducing the harmful and unwanted material from sneaking into your smoke. Both of these methods involve heating the herbs through hot air or battery-operated coils, such that there is no burning of anything.
Now that we know that vaporizers are expanding into every market, let's have a look at the big names that have the customers completely in awe of them.
1. DynaVap "M" 2020 Edition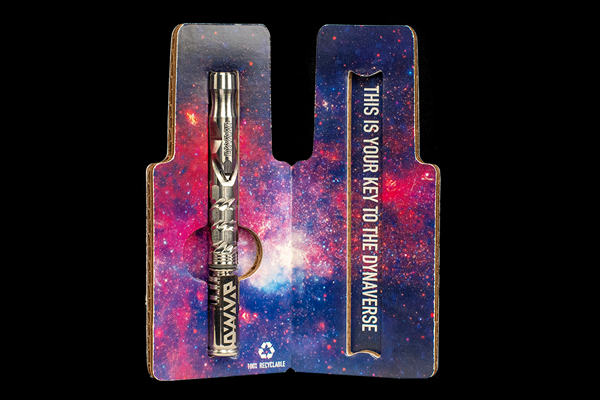 Main image courtesy of Dynavape.com
The latest addition to DynaVap's impressive collection, the
"M" 2020 Edition
was launched a few weeks before the pandemic hit all of us. And yet, its popularity and sales didn't stop!
Made from stainless steel, the vape features many additions to their previous DynaVaps and borders near perfection. They introduced a very impressive eco-friendly packaging, along with a captive cap, chiral airports, faceted tips, and a completely new look. The products also boast of temperature control and accurate heating to not burn your material.
2. Volcano Classic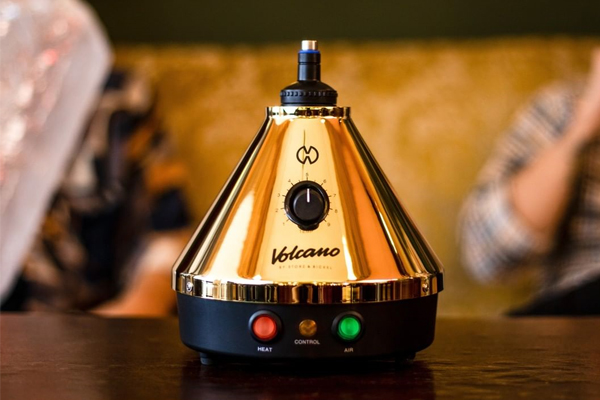 Image Credit –https://www.instagram.com/storz.bickel
Volcano Vaporizers, the king of all of the vaporizers, shows how classic vaping should be done. It has a simple working technique known as the patented Volcano System technology. Once the device is heated, it transfers the vapour through the valve into the balloon. Once the balloon reaches its maximum capacity, you can detach it from the device and attach it to your mouthpiece.
It takes only three minutes to give you a thick, clean and delicious cloud of vapour which makes it so famous among every vape enthusiast. Though it is used to smoke dry herbs, the oil pads allow it to be used for wax and concentrates.
3. G-pen Roam
Image Credit: https://www.instagram.com/gpen

The G-pen Roam is a uniquely manufactured all-in-one vaporizer designed for water-filled concentrate vaporization on the go. It has a digital temperature control ranging from 600-800 Fahrenheit and also a haptic feedback feature that indicates when the device is ready. It also has a borosilicate glass hydro tube, a fully Quartz tank, and 1,300 mAh lithium-ion battery. The entire vaporizer is discreetly packed in a durable aluminum alloy shell.
4. Davinci IQ Vaporizer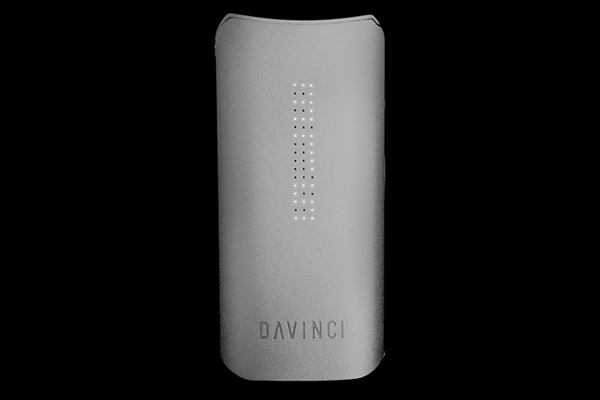 Image Credit: www.davincivaporizer.com
If you like your vapes with minimum settings and maximum flavour, the Davinci IQ Vape is made for you! Starting with its heating capabilities, it has 4 temperature settings that let the device set the best temperature for your vaping session.
The most impressive feature of the DaVinci Vaporizer is the ceramic zirconia air path designed from the highest quality material in such a way that you will taste only the purest flavour.
Other notable features of the vape are 51 Light grid display, energy-saving abilities with boost and standby mode, replaceable 18650 battery, and long battery life.
5. DynaVap VapCap Original
Coming to a full circle on DynaVap, this one is called the "original" and has a certain authentic vibe to it. It is a discreet pocket-sized vaporizer which does not need any electronics to get charged making it perfect for camping, trekking, or just a long road trip. VapCap sets a new standard by being very easy to use with its built-in temperature click indicator.
The Original VapCap is made from medical-grade glass, stainless steel, and silicone, giving you the complete and pure flavour. Considering the size and simplicity of the vape, the huge clouds of smoke and the efficiency of the VapCap comes as a surprise to many consumers.
6. G pen Elite Vaporizer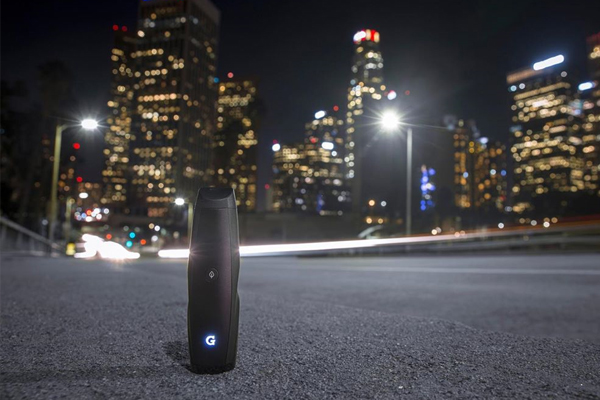 Image Credit: https://www.instagram.com/gpen
The portable convection vaporizer features a LED display with complete temperature control, lithium-ion rechargeable battery and an all-ceramic heating chamber.
The Vaporizer has a 360-degree heating element which makes your dry herbs equally heating from all sides giving you a pure and true flavour. The temperature control enables you to set it anywhere between 200-428 F, thereby allowing you to vape at really low temperature and experience optimal flavours.
G pen also features the largest chamber capacity at 0.11 cubic inches along with rapid (30 seconds) heating and quick charge.
7. DynaVap VapCap NonaVonG - Blackwood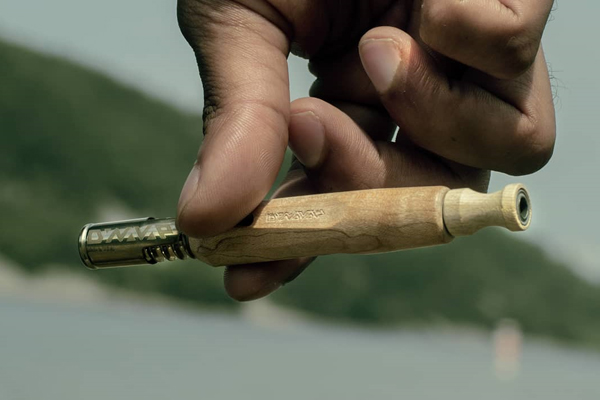 Image Credit: https://www.instagram.com/dynavap

The DynaVap VapCap NonaVonG is made of classical blackwood featuring a tapered mouthpiece which can be used with a water filtering device. The tip is designed from titanium with its sleek body making it easier to carry it around for discreet smoking.
The VapCap is easily disassembled for cleaning and maintenance and requires just a lighter to function efficiently. The non-electric portable device features an easy temperature control which is signified with a "click" sound.
8. O.pen Vape Oil Vaporize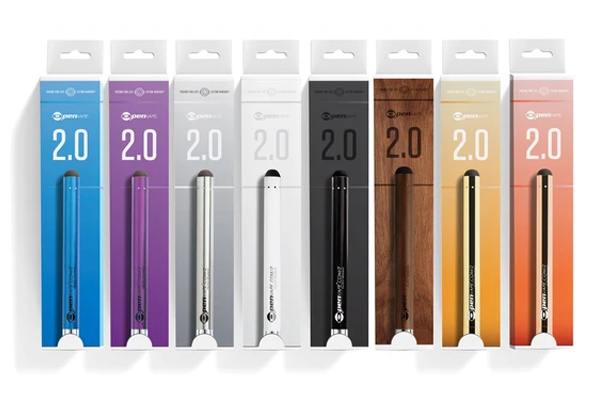 Image Credit: https://openvapeshop.com

Moving ahead from dry herb vaporizer, if you like to vape oils, this the best you can get!
O.pen vape is incredibly portable and easy to use with no button to confuse you while vaping. It also features an activated draw feature and auto-shutoff feature making it extremely efficient and energy-saving.
If you like to vape for long hours without having to plug-in the charging socket, O.pen Vape can last for weeks with regular usage with just 30 minutes of charge. And if you like vaping on the go, just stash it in your pocket without any worry. Get it from your local headshop.
9. G pen Pro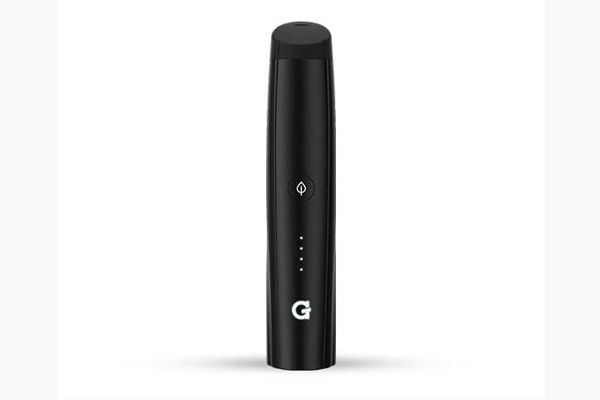 Image Credit: www.gpen.com
The G pen Pro is made for people who don't like too many buttons and controls on their vaporizer. A single button controls the power and heating of the device to any of the three preset temperatures; 375 F (Blue), 400F (Green), 428F(Red).
Made from durable aluminum, the G pen is lightweight, portable, and features an internal chamber capacity of 0.25g and a 30 seconds activation time. It saves the battery from unnecessary draining with its auto-shutoff features and also has a removable silicone mouthpiece cover for easy cleaning and maintenance.
10. Pax 3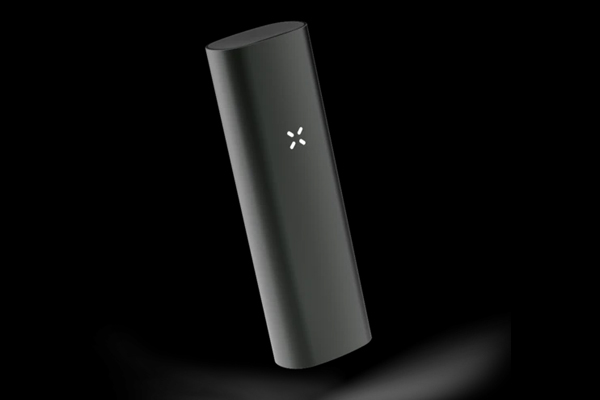 Image Credit: https://www.pax.com

The Pax 3 vaporizer is used for herbs as well as for extracts and is pretty well known in the market. It boosts the heating of herbs and flowers evenly so that you get the complete and authentic flavour of it without any wastage. With 22-second heat time, it is perfect for those who do not like to wait between drags.
The Pax 3 Vaporizer gives you the complete control of the temperature, allowing you to set the vaping mood. It also has a 3500 mAH which can last for 8-10 sessions before you need to plug it in again.

Here we are, the end of the vaporizer list. We are pretty sure you're impressed by at least one of them and are planning to get it. Whatever is on this list is pure gold, and you're gonna have an amazing time toking it.
SmokersGuide.com disclaimer:
SmokersGuide.com takes pride in featuring high quality articles to its readers, however does not assume liability for the claims and medical facts presented by the author. Please check with your doctor or medical practitioner, before consuming any products containing CBD, THC or any other products recommended here. Make sure to always check for advised dosages, and please keep all THC and CBD products (including vapes, flowers, oils, concentrates or edibles) away from children, animals and any persons who may not desire to consume them. Make sure to clearly mark all products with warnings about the contents, and store all products in locked, child-proof containers, to avoid accidental ingestion. Please check your own country's laws regarding CBD and THC, and make sure shipping is allowed. SmokersGuide.com content is always created in countries where cannabis products are legal, for medicinal and/or for recreational uses. Smokers Guide does not encourage the use of cannabis in countries where its consumption is illegal.