Featured
Stuff We Like

CBD Vegan Gummies from Calm by Wellness

CBD products have been the latest health craze all around the world, but with endless choices of brands and products, it is not always easy to select which are high quality or the best type that will work best for you.
Read more

Top 8 Travel Destinations That Every...

If someone asks you about two of your favorite things to do in the world, the chances are that the answer would be traveling and cannabis. Wouldn't it be sheer perfection if you can bring...

Cannabis Shops & Coffeeshops in Haarlem

Haarlem has a great selection of coffeeshops that even many Amsterdam coffeeshop veterans don't know about. A visit to Haarlem, and a coffeeshop or two there is a great new experience for...

Terpene-infused Wine: Les Quatre Vins...

In the cannabis industry there are so many similar products, so we really love it when something new and unique comes out. When they do it twice, well that's just impressive, especially...

Don't Smoke, Vaporize

Is vaporizing better than smoking? Heck yeah! Without a doubt! How do you find the best vaporizer for you? What are the costs, and what's the variety?
spotlight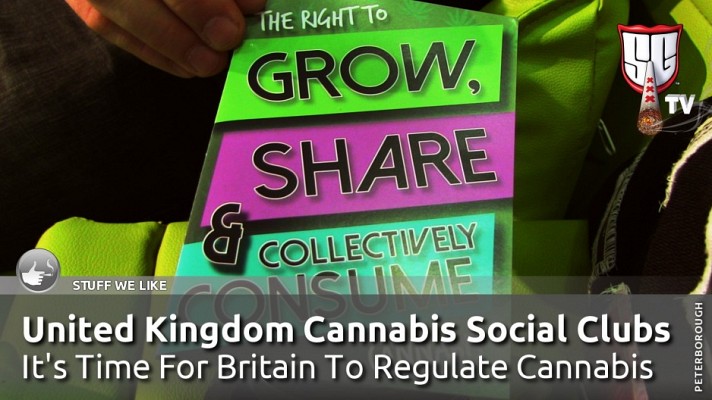 Stuff We Like
United Kingdom Cannabis Social Clubs - It's Time For Britain To Regulate Cannabis
Will Britiain legalise cannabis? The United Kingdom Cannabis Social Clubs are campaigning for that answer to be yes. Let me see


SG recommended links
News
How long does vape juice last?

The rising popularity of vaping culture has taken the world by storm. While many people are replacing their cigarettes with vape pens to make a holistic lifestyle change, others use it for recreational purposes. Today, vaping is a multi-million dollar industry and is rapidly growing every day.

Amazing Facts about Improving Your Sleeping Quality

A proper quantity and quality of sleep are crucial for human functioning. It stimulates body regeneration, calms all the sore muscles, relaxes the mind, and helps keep a life balance. A good night's sleep is a must for every human being to survive.

Coffee and Vaping: A Flavour matching guide

Nothing can get us on our feet better than a cup of morning coffee- the strong aroma, the feel of the warm cup, the tickling taste, and a brown liquid is a feast to our eyes.
Articles
Greenwolf & co Giving Away a SmartCar!

Cannabis Cup hits the Bay Area....

Marc Emery loves the Smokers Guide

...and we love him!

Win Free SG Gear!

These two lucky women were spotted using our book and were given 2 dope t-shirts right on the spot. Do it!
| HOME | SMOKIN' SECTIONS | TOOLS | COMMUNITY |
| --- | --- | --- | --- |
| | | | |