Featured
Stuff We Like

Expert Advice For Choosing The Right Bong For First-Time Buyers

Thanks to the ability to deliver a smooth and enjoyable smoking experience, bongs have gained immense popularity worldwide. Are you also intrigued by the idea of trying out a bong? If yes, you've come to the right place.
Read more

Here Are The Top Perks And Uses Of The...

Every smoker has a set of preferences or you can call it desires that they cannot compromise with. There may be different forms of it. It may be the spot where they like to have a smoking...

CBD Vegan Gummies from Calm by Wellness

CBD products have been the latest health craze all around the world, but with endless choices of brands and products, it is not always easy to select which are high quality or the best type...

Top 8 Travel Destinations That Every...

If someone asks you about two of your favorite things to do in the world, the chances are that the answer would be traveling and cannabis. Wouldn't it be sheer perfection if you can bring...

Cannabis Shops & Coffeeshops in Haarlem

Haarlem has a great selection of coffeeshops that even many Amsterdam coffeeshop veterans don't know about. A visit to Haarlem, and a coffeeshop or two there is a great new experience for...
spotlight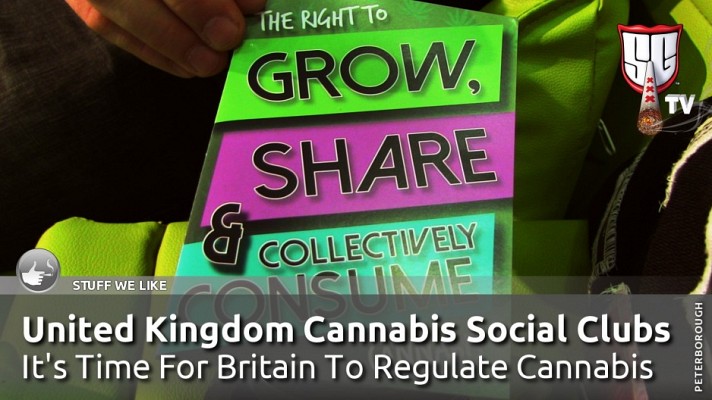 Stuff We Like
United Kingdom Cannabis Social Clubs - It's Time For Britain To Regulate Cannabis
Will Britiain legalise cannabis? The United Kingdom Cannabis Social Clubs are campaigning for that answer to be yes. Let me see


SG recommended links
News
The 6 Best Vaporizers in 2021

In 2021, vaping is gaining popularity, especially among teenagers in the USA. Weed users have now turned to vape instead of the traditional smoking methods. Several studies also support vaping. Medical reports conclude that although vaping has its long-term effects, it is safer than smoking.

CBD for pets vs. humans: Can I share with my dog?

Humans have been aboard the CBD train in recent years, but its discovery in the pet health and wellness world is still growing. It's finally starting to catch on that CBD has benefits for both humans and pets. If you own a dog, you may have been noticing the uptake in CBD products marketed to canines and be curious about this latest remedy to assist with pain.
Articles
Greenwolf & co Giving Away a SmartCar!

Cannabis Cup hits the Bay Area....
| HOME | SMOKIN' SECTIONS | TOOLS | COMMUNITY |
| --- | --- | --- | --- |
| | | | |