Featured
Stuff We Like

AmsterGang - International b-boys breakdance on the streets of Amsterdam

Amsterdam is pricey. From travel and accommodations, to food and museum tickets - nothing comes for free. Or does it?
Read more

Cannabis Shops & Coffeeshops in Haarlem

Haarlem has a great selection of coffeeshops that even many Amsterdam coffeeshop veterans don't know about. A visit to Haarlem, and a coffeeshop or two there is a great new experience for...

Terpene-infused Wine: Les Quatre Vins...

In the cannabis industry there are so many similar products, so we really love it when something new and unique comes out. When they do it twice, well that's just impressive, especially...

Don't Smoke, Vaporize

Is vaporizing better than smoking? Heck yeah! Without a doubt! How do you find the best vaporizer for you? What are the costs, and what's the variety?

Beaches in Amsterdam - Sun, Sea and...

It may not be the Bahamas but there are coffeeshop and cold beer! When the sun is shining theres no better place to be than on one of the Amsterdam´s many urban beaches with a nice fat...

How To Make Andrew Pyrah's Pumpkin Bong

The "Martha Stewart of Mary Jane" may not be how we'd describe him, but one thing is true; Andrew Pyrah knows his way around a bong. His "Halloweed - How To Make A Pumpkin Bong" video even...
spotlight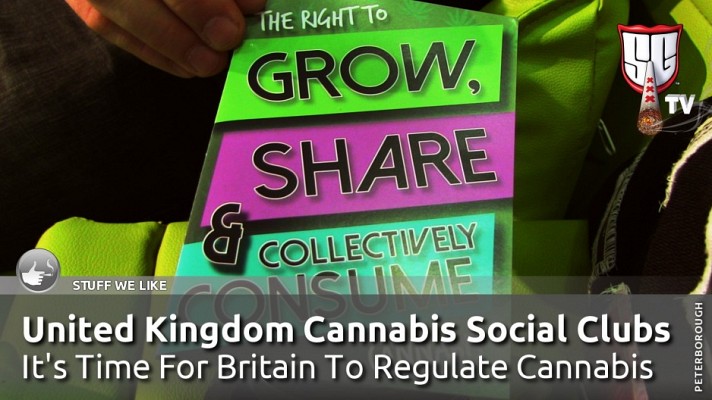 Stuff We Like
United Kingdom Cannabis Social Clubs - It's Time For Britain To Regulate Cannabis
Will Britiain legalise cannabis? The United Kingdom Cannabis Social Clubs are campaigning for that answer to be yes. Let me see


SG recommended links
News
Cannabis Supply Company Opens in Brantford Ontario!

Cannabis Supply Company aims to supply smoking accessories for medical purposes to Brantford and surrounding areas. The Manager Jake Langs said that they are waiting approval from Health Canada so they will be able to potentially sell medical marijuana to patients, but they must go through a lengthy screening process, which includes a heavy emphasis on security.
Articles
Greenwolf & co Giving Away a SmartCar!

Cannabis Cup hits the Bay Area....

Win Free SG Gear!

These two lucky women were spotted using our book and were given 2 dope t-shirts right on the spot. Do it!

Marc Emery loves the Smokers Guide

...and we love him!
| HOME | SMOKIN' SECTIONS | TOOLS | COMMUNITY |
| --- | --- | --- | --- |
| | | | |