Featured
Munchies

Munchie Time! Amsterdam's Best Stoner Snack Food!

When you're stoned, the oil and batter scent that would normally make you slightly ill becomes an alluring "nectar" that draws you near the fryer. Those normally of sound minds (and stomachs) including vegetarians, may be seen heading...
Read more

Top 5 SG Amsterdam Munchie Spots

If you are sick of the big chain supermarket selling low quality food on every corner, there are some great small shops and markets offering fresh, real food.

Eat & Vape at Green House Kitchen...

As all cannabis lovers know, there's almost nothing better than the taste of food after consuming cannabis. Green House Kitchen takes this idea to the next level.
spotlight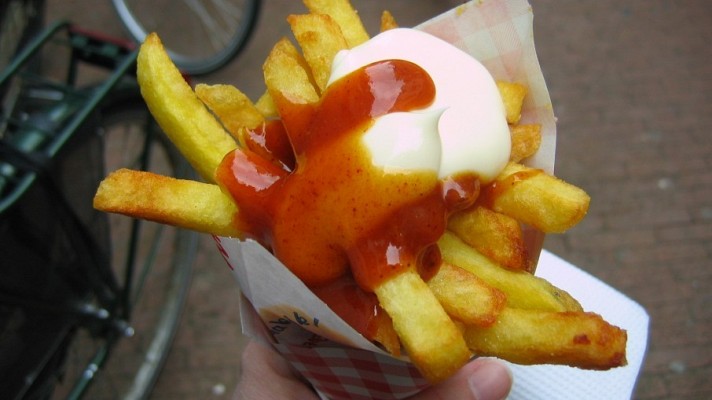 Munchies
Snackbars & Vending Machines - Fast Food Amsterdam Style
Dutch fast food can be an adventure in "munchie-land". There are more than 50 different snacks available, all with ONE thing in common: a deep fat fryer! Here are a few of the fast food favorites available in Amsterdam... Let me see


SmokersGuide TV
upcoming events
Fancy a joint with your meal?

Canna Ice Cream.... yummmm
| HOME | SMOKIN' SECTIONS | TOOLS | COMMUNITY |
| --- | --- | --- | --- |
| | | | |