Worldwide press release of E-njoint Cannabis Flavor
10 March 2015
Worldwide legally high with Dutch electric joint! New vaping product E-njoint infused with authentic cannabis taste and smell.

NETHERLANDS – Dutch company E-njoint has recently launched a new vaping product for its famous electric joint, which is infused with an authentic cannabis taste and smell. This cannabis-flavoured E-njoint is 100 percent legal and provides a mild high to smokers all over the world, who can't smoke cannabis legally where they live.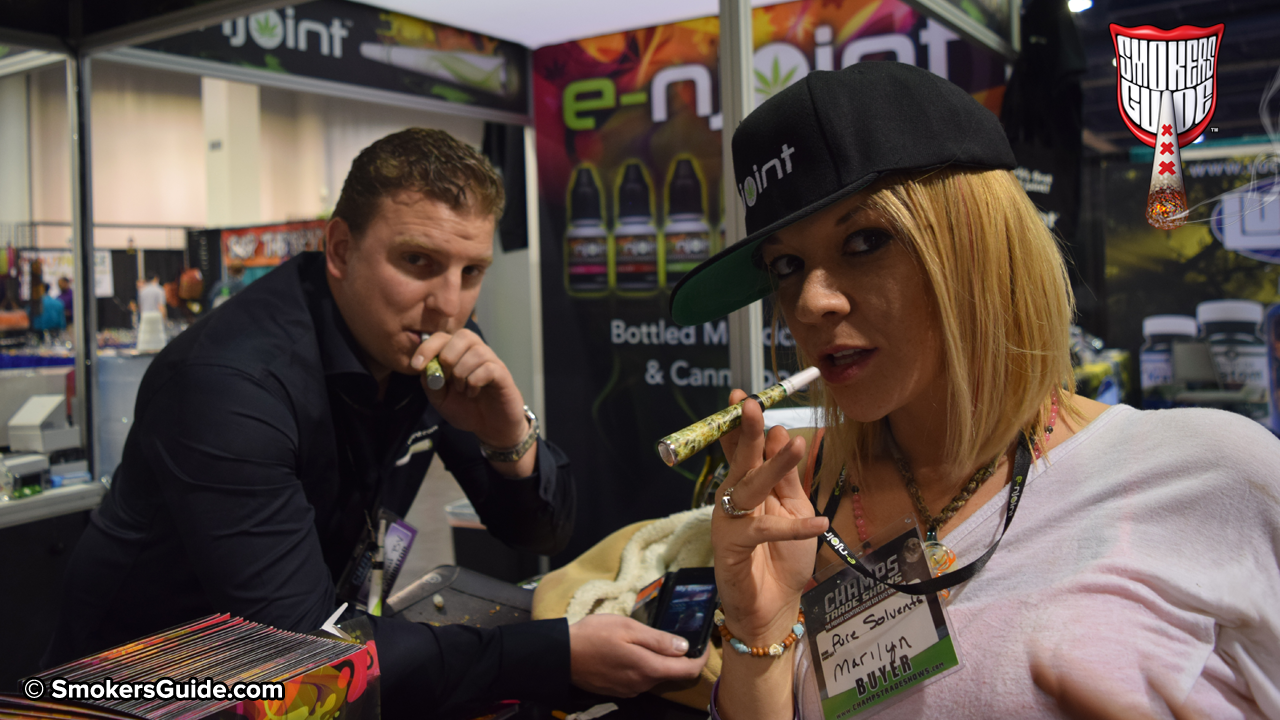 When E-njoint BV introduced the world's first electric joint in 2014, it contained only natural fruit flavours. In the past year the company has been developing a unique, authentic cannabis experience in secret, working with leading cannabis research labs in Europe and the United States. Through this research, the company learned that the organic compounds that give cannabis its aroma and flavour - called terpenes - also help direct and augment the different highs associated with the various strains of cannabis. With this recently launched new formulation it expects to cause a small revolution in the smoking world. ,,This e-joint will wake up a lot of puritan governments and authorities for sure," the management of E-njoint states.

Because the E-njoint contains no THC, CBD, nicotine, tar or toxins it's completely legal, but still gives smokers a high-like feeling. The terpenes used to create the E-njoint Cannabis Flavor have been custom-tailored to provide a variety of effects on the user, such as muscle relaxation, mood enhancement, alertness promoting and more. All ingredients are natural and are used extensively in the food and beverage industry. The ingredients are non-toxic and perfectly legal worldwide.

Also the cannabis flavoured E-njoint can enhance the effects of real cannabis and reduce the dose used at the same time. Studies have shown that when terpenes are consumed in conjunction with real cannabis, the effects of the cannabis are dramatically enhanced, thus reducing the dose of cannabis the smoker needs to use to achieve his desired relief. For customers who do not consume cannabis, the E-njoint Cannabis Flavor provides a safe, legal alternative that still promotes good times.

For further information please contact the Press officer at E-njoint BV, PO@E-njoint.com.
Check out the E0njoint stand at Champs Trade Show in Las Vegas, USA - Smokers Guide TV :
| HOME | SMOKIN' SECTIONS | TOOLS | COMMUNITY |
| --- | --- | --- | --- |
| | | | |