Featured
Medical Marijuana

Cannabis IS Medicine! Medical Marijuana Saves Lives Worldwide

We've spoken to many people, of all ages, races and cultures around the world who all agree on one thing - cannabis aka medical marijuana or MMJ is a medicine that works and vastly improves the quality of their lives.
Read more

Cannabis & Medical Marijuana Laws in...

Despite the fact that marijuana, even medical marijuana is illegal under federal law, many states have now legalized the use of medical marijuana. As of 2015, there are 23 states, as well...

Medical Marijuana in the USA – A...

Medical marijuana, aka cannabis, weed, hemp, pot, ganja, herb, and many other names, has a longer history in the USA than many people think. Cannabis has been grown and used in the USA...

NorCal Cannabis Cup 2015 - High Times...

The Cow Palace is the venue. The weather is good. Tens of thousands of people are expected. We have crew on the ground getting you VIP access. Let's have a blast!
spotlight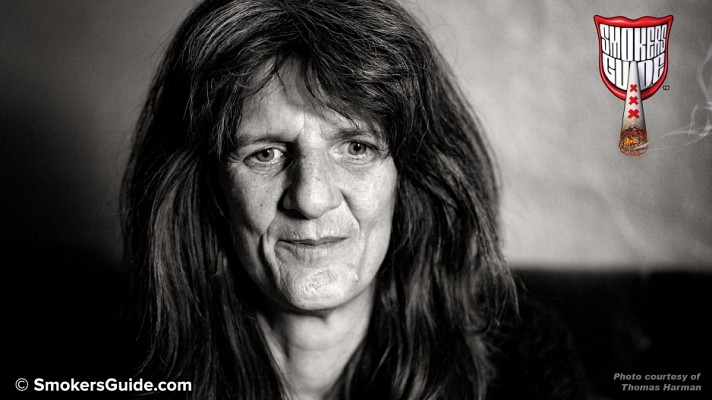 Medical Marijuana
Cannabis Controls My MS - Patient Profiles: Penny
Penny Fitzlyon, 52, uses cannabis to treat her Multiple Sclerosis. Here she shares her story. Let me see


SG recommended links
We're heading North!

Smokers Guide Canada has some cool articles on the way this Spring.

MMJ DISPENSARIES IN NEW YORK!

GROWING MEDICAL CANNABIS IN LAS VEGAS

CAN CANNABIS CURE CANCER?

MMJ IN THE USA: THE LAW

Cannabis for medical use is now legal in over 20 states! LEARN MORE
| HOME | SMOKIN' SECTIONS | TOOLS | COMMUNITY |
| --- | --- | --- | --- |
| | | | |