How Covid-19 has Impacted the Vaping Industry
1 August 2020
The world is witnessing a change in the global market trends across various industries. Like any other industry right now, the vaping industry doesn't remain untouched. This industry comprises all components, distribution channels, and regions that are either dedicated or playing a role in selling and buying of the atomizer, vape mod, cartomizer, or e-liquid.
Main image Source: Unsplash.com
These products can be rechargeable, disposable, or modulatory. Let's find out how each of these factors along with the current COVID plays a role in changing the future of this industry worldwide.
The Predicting Market Forecast
The vaping industry has seen growth in recent years and there are multiple reasons behind it. The cost of the vaping devices has gradually fallen, encouraging more people to buy them. The cost of traditional cigarettes is on the rise and many users find investing in vaping devices a cheaper alternative in the long run.
Apart from the cost factor, people find trusted vampire vape products a better and healthier alternative to traditional cigarettes. Moreover, the quality of vaping devices and their battery life are adding more value to the product. So, more and more people switch to e-cigarettes and vaping devices for recreational purposes or during a transition phase in their journey to quit smoking.
So, the vaping market is gradually evolving, showing steady growth with the vaping population increasing from seven million in 2011 to an expansive 41 million in 2018. The trend was expected to grow in the future. However, any prediction is a mere estimation based on assumptions that do not calculate unforeseen events and situations.
The novel disease COVID- 19 is one such event that no market gurus ever anticipated while calculating trends. Covid-19 has impacted our lives in several ways. Apart from the toll it took on the lives and health of humankind, it has gradually led to a slump in the economic conditions on a global level. To break the chain of transmission or to flatten the curve, many countries have lockdowns in place or cease of economic activities, resulting in economic meltdowns in many countries and industries.
Impact of COVID-19 on the Vaping industry.
Various industries experienced a high rise or a steep fall in demand during this pandemic. While essentials, health, and safety industries continue to trend, several industries like transportation and aviation were shaky. The vaping industry, however, might have to face a lot of skepticism. Since coronavirus attacks respiratory organs and a person's ability to breathe, several users comply not to use them. Also, at the same point in time, other users believe vaping to be a better alternative to tobacco use. How a buyer perceives and desires a product might change the face of the industry.
The regulation regarding the selling of vaping products also variates largely. In some parts of the World, it is not regarded as an essential item, which could have huge repercussions in the growth and sustainability of this industry. Small vendors, manufacturers, and businessmen witnessed a decline in their sales and fear that they will not be able to make their financial recoveries. On the other hand, online sellers experienced a surge in demands, making the business grow twice of what they did previously.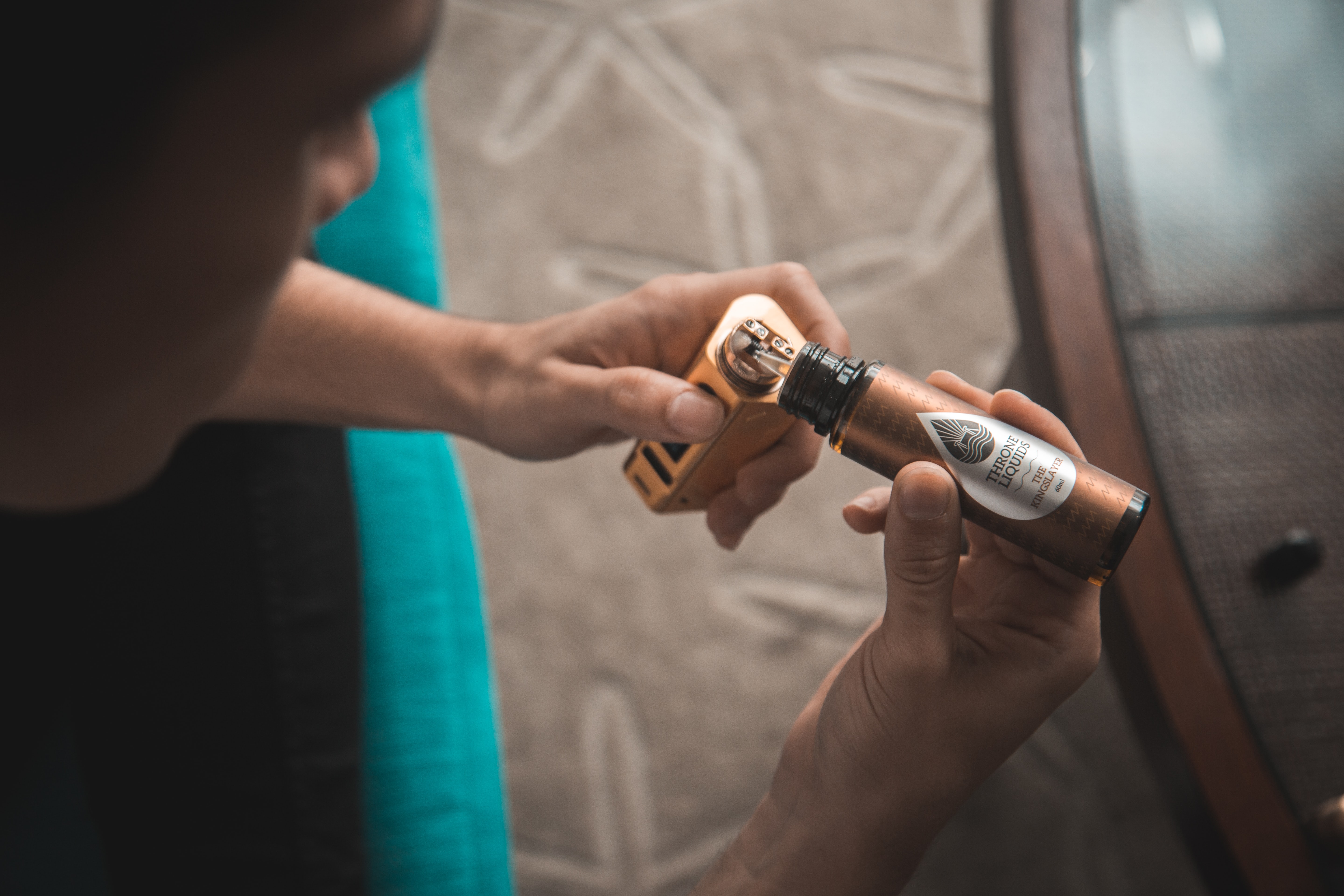 Source: unsplash.com
Is Business Remodeling an Option?
Categorizing vaping items as non-essential items have caused huge agitation among vaping lovers. In countries like Italy where vaping shops were closed, a scientist named Dr. Riccardo Polosa started a movement with an argument against this decision. His arguments were reasonably heard and persuaded the government to modulate their policy, bringing back the vaping business in the market. Other countries like Canada had vaping and cannabis businesses and dispensaries running as essential items.
Many online retailers are actively engaging in marketing their products by offering great discounts to their customers. Many of them are giving healthcare freebies like masks and gloves along with the product purchase. Some of them are playing their role by following corporate social responsibility by distributing medical items to healthcare and front line workers.
Many distilleries and small scale units have diversified their business by starting the production of hand sanitizers along with the e-liquids. So, for the vaping industry, changes and remodeling in the business is, in some respects, a developing trend.
The Bottom Line
The outbreak of Covid-19 has led to the cessation of tourism activities. Several economies that hugely depend on tourism revenue are suffering major repercussions. Less cross-border movement is hindering the supply chain of many vaping-related products leading to poor distribution and unmet demands among the local market.
While the times are challenging, the vaping industry has gradually started to pick up. Some countries like Canada categorized vaping shops and marijuana dispensaries as essential items and witnessed growth in the past couple of months. How vaping sustains during this time will vary hugely from one country to another depending upon their policies and listing of vaping products.
Read: HOW COVID-19 AFFECTED THE CANNABIS INDUSTRY
References:
www.gosmokefree.co.uk/brands/Vampire-Vape.html
https://filtermag.org/italy-vaping-coronavirus
https://www.bbc.com/news/business-44295336#:~:text=Vaping%20is%20increasingly%20popular&text=The%20number%20of%20vapers%20has,almost%2055%20million%20by%202021.

SmokersGuide.com disclaimer:
SmokersGuide.com takes pride in featuring high quality articles to its readers, however does not assume liability for the claims and medical facts presented by the author. Please check with your doctor or medical practitioner, before consuming any products containing CBD, THC, herbs and Smart Products, or any other products recommended here. Make sure to always check for advised dosages, and please keep all THC and CBD products (including vapes, flowers, oils, concentrates or edibles) away from children, animals and any persons who may not desire to consume them. Make sure to clearly mark all products with warnings about the contents, and store all products in locked, child-proof containers, to avoid accidental ingestion. Please check your own country's laws regarding CBD and THC, and make sure shipping is allowed. SmokersGuide.com content is always created in countries where cannabis products are legal, for medicinal and/or for recreational uses. Smokers Guide does not encourage the use of cannabis in countries where its consumption is illegal.
| HOME | SMOKIN' SECTIONS | TOOLS | COMMUNITY |
| --- | --- | --- | --- |
| | | | |