The Boerejongens Experience
We know, we know: not being able to visit Amsterdam sucked. Bigtime. The good news is, though, that the city is slowly opening up to visitors again. So what has changed in your favorite smoking city? You may have been wondering how the Boerejongens Coffeeshops (Boerejongens Centrum, Boerejongens West, Boerejongens De Bij and Boerejongens Sloterdijk Flagship Store) made it through this Corona- dominated spring season.
The start of our 2020 season has been a wild ride. Of course, that goes for all of us, but we feel the case of your much appreciated Boerejongens Coffeeshops deserves some special attention. Keeping the world's cannabis capital supplied and satisfied when it comes to the best weed in town is no easy feat even in normal times. As you can imagine, the Covid-19 crisis complicated the job in a number of ways. Luckily, our expert staff, dedicated hosts, and our esteemed clientele all decided to work together. The result? Well, let's just say we proved how a global pandemic can't shut down the pride and joy of Amsterdam's green economy…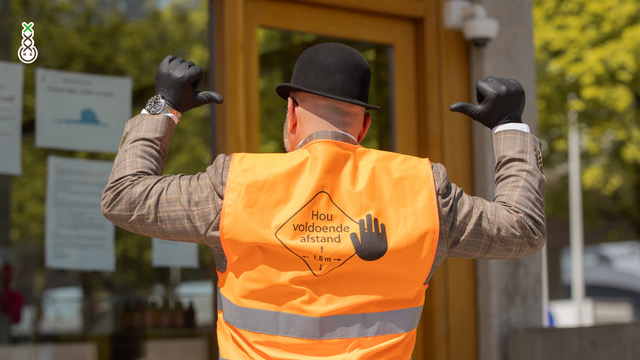 Hou voldoende afstand, Dutch for keep sufficient distance apart.
Global Headlines
To be sure, Amsterdam and her coffeeshops made global headlines in March, when the Dutch government announced out of the blue that all coffeeshops were to be closed immediately. The call came on Sunday afternoon, and within 30 minutes, people were queueing up in front of coffeeshops all over the Netherlands. Proprietors immediately contacted their local councils: street dealers were already trying to snatch away some of the clientele… Fortunately, mayors recognized the danger involved in a nationwide shutdown and reopened the dispensaries within a day's time. Good for local smokers, but also nice for coffeeshop staff. After all, you don't get branded 'essential worker' often in this line of business.
Check out the SGTV video from the day of the closure
to imagine how crazy the lines were!
The New Normal Of Amsterdam Weed Dispensaries
Obviously, the swift reopening was received with joy across the community. Still, there was work to be done. Plastic screens were installed at the counters, stacks of rubber gloves were put in place, and our already indispensable hosts became even more crucial to safe and orderly operations. Online warnings were issued, urging customers to come alone, visit outside of rush hours, wash hands often, stay home when feeling unwell, and most importantly: maintain 1.5 meters of social distance at all times. Stickers, signage and polite verbal instructions did the rest. It took a fair bit of creative space management, but our Covid-19 measures worked across all four Boerejongens Coffeeshop locations. Yes: there was a deadly global pandemic raging through the city, but no: at least we didn't have to face this monster sober.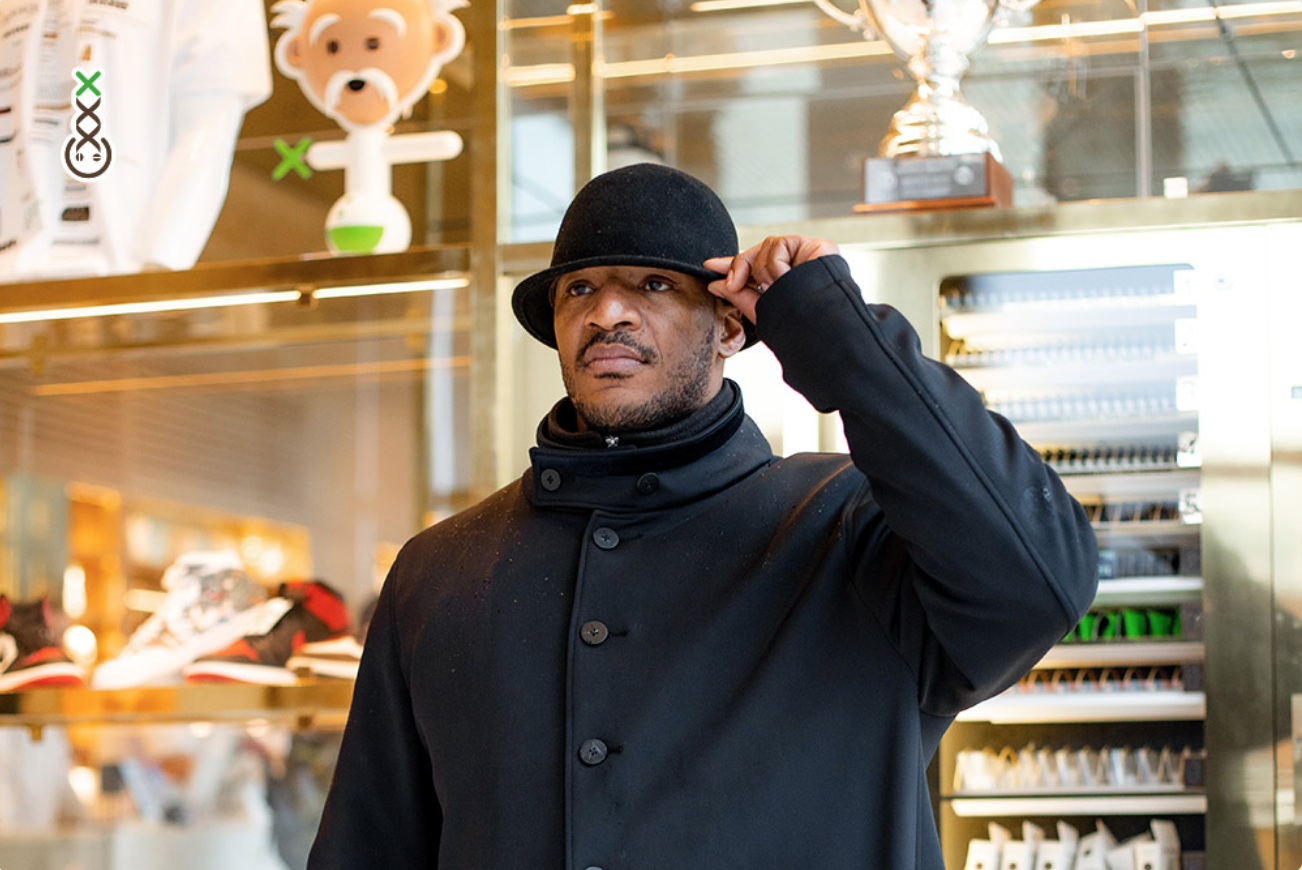 Empty Streets
Regardless of all our efforts to keep serving the city, something was definitely off in the weeks that followed. If you've visited our lovely Amsterdam, you'll remember the bustle of the crowds in the inner city. Well, not so much this spring. An eery silence settled in on our favorite place on Earth. We may have enjoyed the quiet for a day or two, but sure enough, we started to miss you, our visitors, before the first week was through. National newspapers even reported on our famous Bowler Hat Men, who were left without their usual crowds of tourists to help out and chat with. All hotels, bars, and smoking lounges were shut down until further notice, so you wouldn't have enjoyed your stay had you been here anyway. Take it from us, though: we noticed this city just isn't the same without you guys and gals.
Back To The New Normal?
Now, with two months of viral madness behind us, we're slowly starting to inch our way back to normal. It's going to be a New Normal, there's no denying that, but at least we're starting to see life returning to the streets of Amsterdam. You need to know that we've missed you, and we hope to see your sensi smiles again soon. We don't know what the future will bring, but we want you to know we're ready for you as soon as you land at Schiphol Airport again. For us, the trick is going to be making sure everyone keeps observing the hygiene and safety measures put in place. You can read up on the important guidelines on our Boerejongens Blog. Make sure to check our online channels before your visit, so you know how to dig into those lovely Amsterdam nuggets straight after setting foot on Dutch soil again…
See You Very Soon At Amsterdam's Finest Cannabis Dispensaries!
One Love, The Boerejongens Team
Do you work for a coffeeshop or dispensary, or had a unique Covid-19 experience as a customer, and would like to share? Contact us at info@smokersguide.com, and we will guide you on how to get published on our site.
Special thanks to the Boerejongens team for sharing their Covid-19 experience, and taking safety measures to protect their staff and visitors. If you would like to support the Boerejongens family of shops, and are not currently in Amsterdam, leave them a review from your earlier experience. Don't forget to upload your candid photos! Stay safe, healthy, and remember to follow the rules ;-)
Boerejongens Sloterdijk Flagship Store
SmokersGuide.com disclaimer:
SmokersGuide.com takes pride in featuring high quality articles to its readers, however does not assume liability for the claims and medical facts presented by the author. Please check with your doctor or medical practitioner, before consuming any products containing CBD, THC or any other products recommended here. Make sure to always check for advised dosages, and please keep all THC and CBD products (including vapes, flowers, oils, concentrates or edibles) away from children, animals and any persons who may not desire to consume them. Make sure to clearly mark all products with warnings about the contents, and store all products in locked, child-proof containers, to avoid accidental ingestion. Please check your own country's laws regarding CBD and THC, and make sure shipping is allowed. SmokersGuide.com content is always created in countries where cannabis products are legal, for medicinal and/or for recreational uses. Smokers Guide does not encourage the use of cannabis in countries where its consumption is illegal.