Anti Weed Pass Demonstration Dam Square 9 September 2012
2 August 2012
The Anti Weed Pass Demonstration was organized just before the 12 September Dutch Parliamentary elections by Nol van Schaik and the SP political party team.
Many famous speakers made their voices heard during this protest. Harry de Waaij from coffeshop Katsu, as well as Nol van Schaik from Willie Wortel coffeeshops in Haarlem were among the many who made a stand.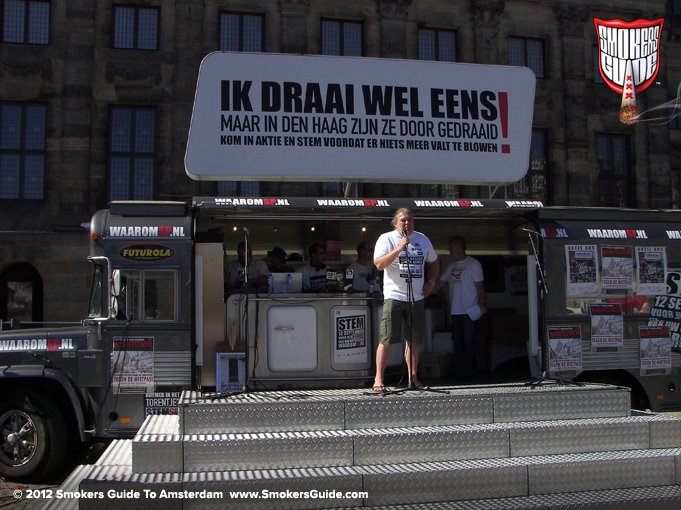 9 September 2012 manifestation against the Weed Pass on Dam Square in Amsterdam was a success! Many people from various backgrounds came to show their disappointment and disapproval of the idea of introducing the Weed Pass, a system that was designed to keep tourists out of accessing coffeeshops.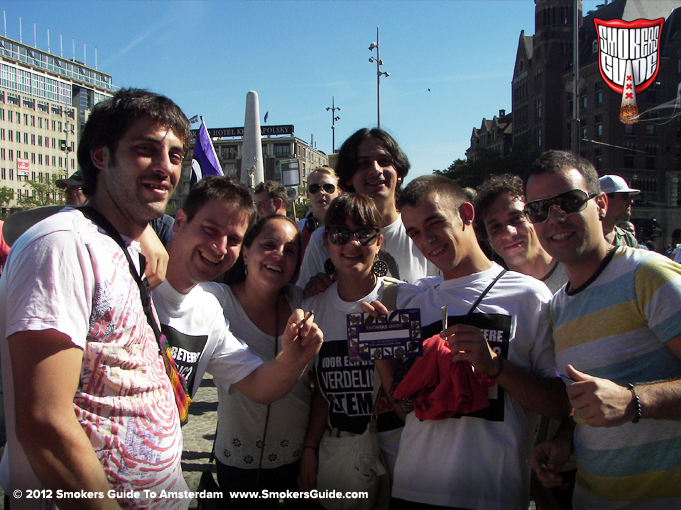 Luckily, the plans did not go through. The Weed Pass was an ill idea from the start. It would have created a system of discrimination and a grey area zone for local street dealers.
Needless to say, we are very happy that the idea did not go through, and that we are all able to access Amsterdam coffeeshops...
Click on slideshow above to view more images from the event.
| HOME | SMOKIN' SECTIONS | TOOLS | COMMUNITY |
| --- | --- | --- | --- |
| | | | |