An Amsterdam coffeeshop menu or medical marijuana dispensary menu can be extensive, with lots of choices - it can be hard to choose just one!
Many smokers also find that certain strains suit them better at certain times of the day.
Check out our infographic below to find out more!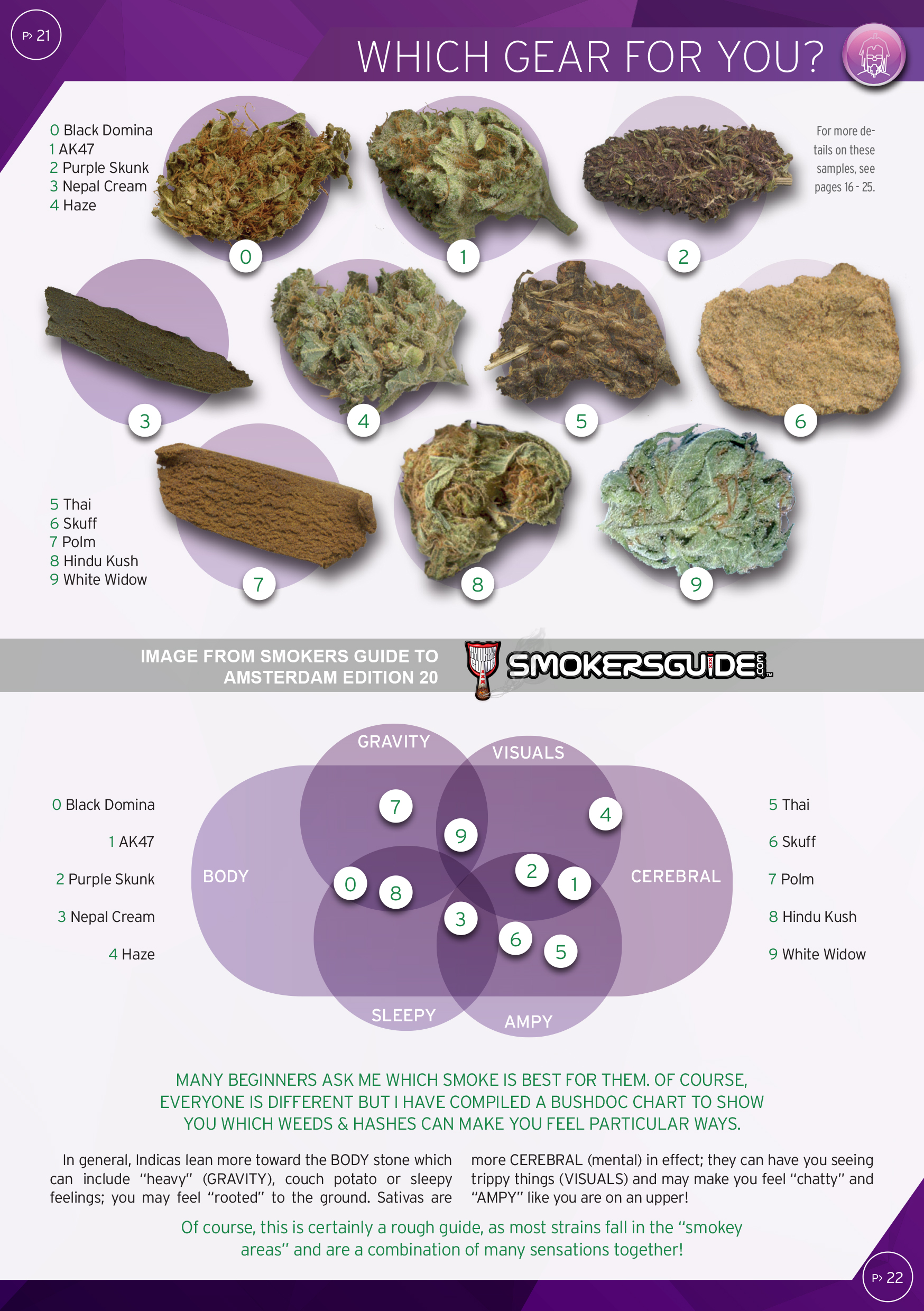 Image from the pre-release edition 20 of The Smokers Guide to Amsterdam. Stay tuned for the release of the 20th edition to find out what strains make it into our updated graphic!