Flavor profile:
🍌🥝🍍🌸

🍌

🍍

🥝

🌸

Tropicanna Banana is bursting with exotic aromas, and smoking this strain feels like delving into a medley of tropical fruit. There are distinct flavors of banana and mango, with sour notes of kiwi and citrus that are most likely a product of this strain's Tangie ancestry. Subtle hints of vanilla and bright floral notes on the exhale tie all the flavors together beautifully.
Genetics:
🧬🧬🧬🧬
🧬
Tropicanna Banana is a strain from Dutch breeder Barney's Farm. This cultivar is a cross between Tropicana Cookies and Banana Kush. Tropicanna Cookies is a cross between Girl Scout Cookies and Tangie. Banana Kush is a cross between Ghost OG and Skunk Haze.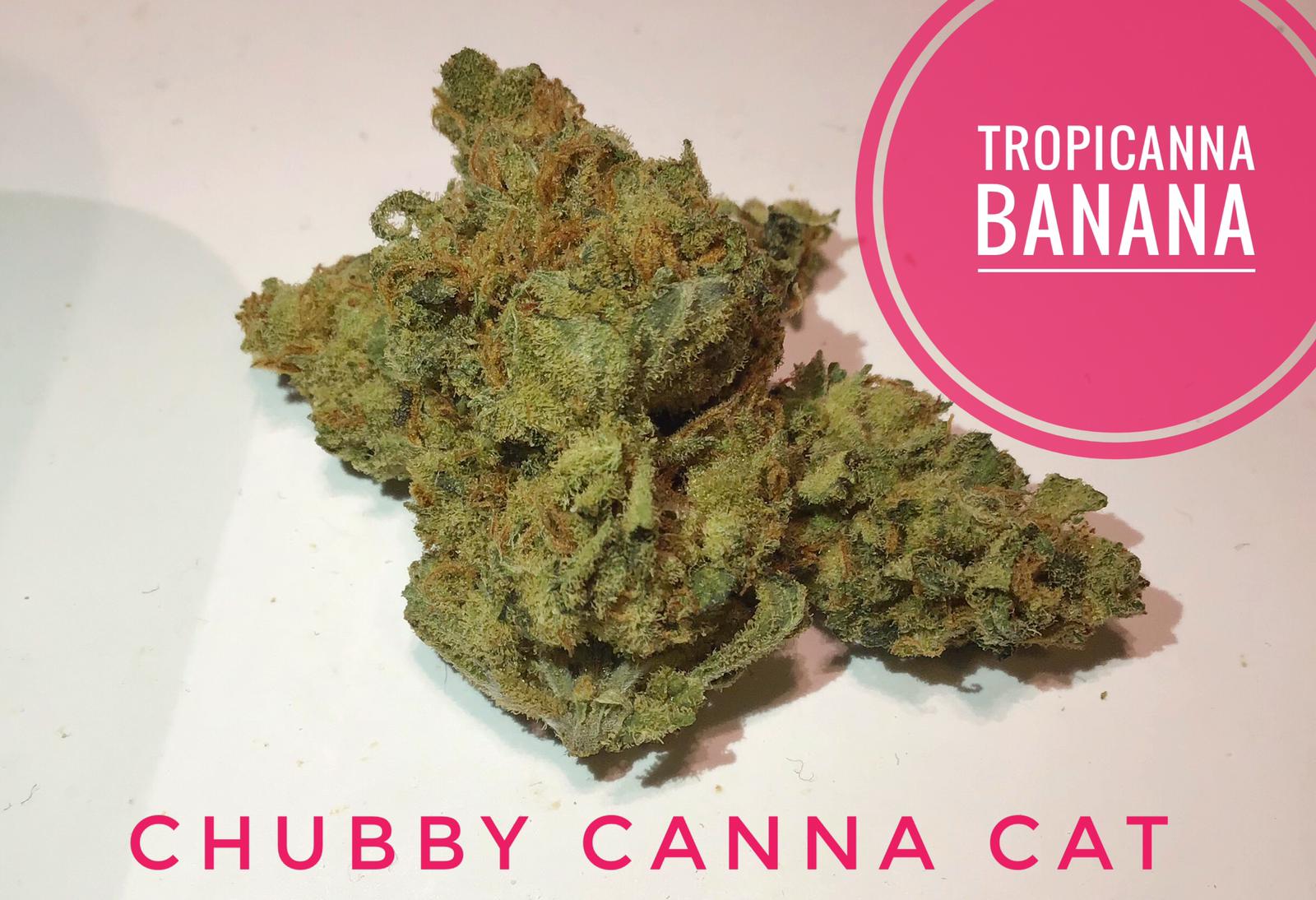 Effects: 😏🥴😎😆
Tropicanna Banana is 60% sativa and 40% indica, with a THC content ranging from 22% to 25%. In small doses, this strain's slight sativa dominance will give users uplifting euphoric effects that are ideal to help boost creativity and social behavior. In higher doses, Tropicanna Banana's indica side kicks into gear, and can inflict some serious couch lock.
Medicinal: 🌿🌿🌿🌿
Tropicanna Banana is a medicinal strain, and can be used to help treat symptoms of ADD, ADHD, depression and anxiety.
Do you like reading weed reviews? Check out our BUSHDOC'S FIELD NOTES - a collection of 20 years worth of reviews on Amsterdam (and USA / Jamaica / Canada) marijuana reviews.
If you are interested in trying this strain, and cannot visit Amsterdam to purchase a sample, Barney's Farm offers seeds online. Click on the image to find the best deal.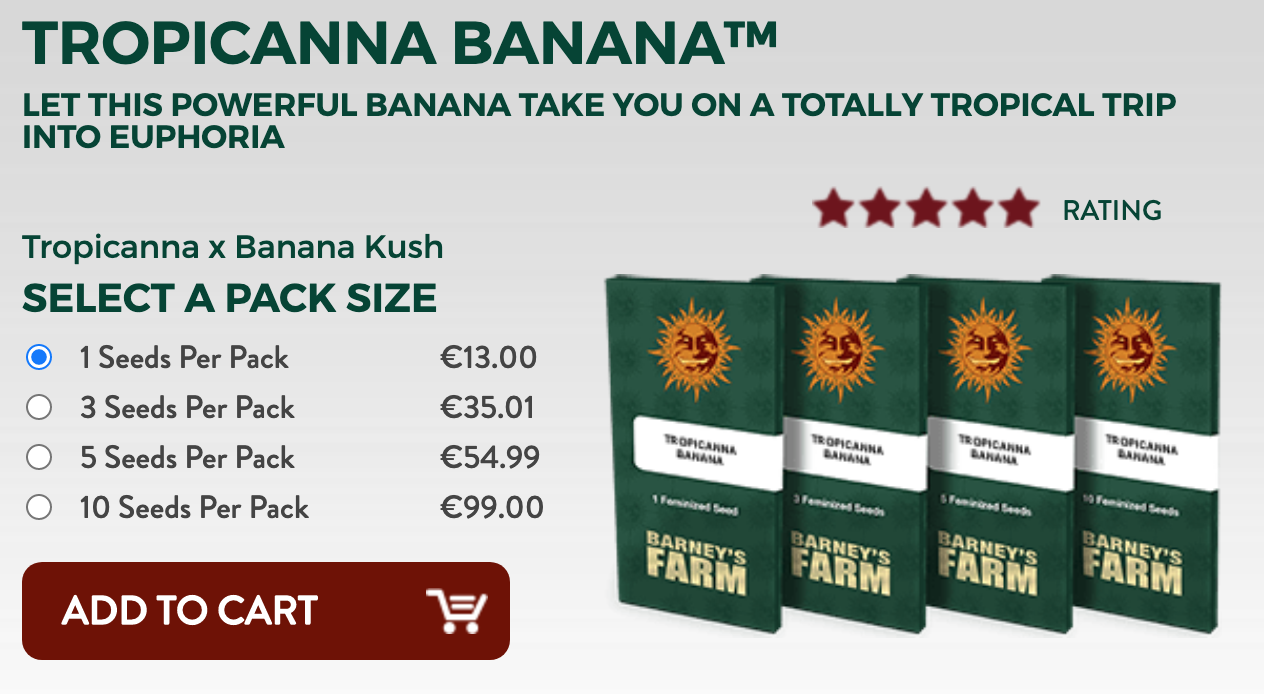 Author bio: Chubby Canna Cat is a cannabis lover currently living in Amsterdam, the Netherlands, but well experienced with cannabis from all over the world, including countries like France, Brazil and the USA. He enjoys reviewing fine Amsterdam cannabis from various shops, but doesn't stray away from testing edibles and tinctures. His typical day consists of getting baked, sleeping in his canal view window, and occasionally getting excited when spotting a mouse. He finds Amsterdam to be the perfect place to call home. He claims tuna is the puuurfect answer to the munchies! This feline male is a lazy cat, with an opinion. If you would like Chubby Canna Cat to review your product, email info@smokersguide.com.
SmokersGuide.com disclaimer:
SmokersGuide.com takes pride in featuring high quality articles to its readers, however does not assume liability for the claims and medical facts presented by the author. Please check with your doctor or medical practitioner, before consuming any products containing CBD, THC, herbs and Smart Products, or any other products recommended here. Make sure to always check for advised dosages, and please keep all THC and CBD products (including vapes, flowers, oils, concentrates or edibles) away from children, animals and any persons who may not desire to consume them. Make sure to clearly mark all products with warnings about the contents, and store all products in locked, child-proof containers, to avoid accidental ingestion. Please check your own country's laws regarding CBD and THC, and make sure shipping is allowed. SmokersGuide.com content is always created in countries where cannabis products are legal, for medicinal and/or for recreational uses. Smokers Guide does not encourage the use of cannabis in countries where its consumption is illegal. *disclaimer: no cat was hurt during the making of this review 😉