Amsterdam has a variety of man-made beaches from hippy chill-out spots, to beach clubs to old factories turned bars with their own beach-style terraces. Here are a few of our favorite beaches in Amsterdam:
Blijburg aan Zee

Amsterdam's main city beach, Blijburg aan Zee, is in the east of Amsterdam, on the island of IJburg.
Relax in the sun, enjoy a drink or take a swim! Then relax around the campfire with live music and DJs as the sunsets.
AMSTERDAM CENTRUM
NEMO's Roof Terrace
The roof terrace at the NEMO; Amsterdam's cruise-ship shaped science centre has a unique beach style to it, complete with decking, deckchairs and sand! You also get to enjoy great views of the city, something you often don´t get at a beach!
NORTH
Pllek
Take the free ferry across the the IJ from Amsterdam Central to Amsterdam Noord, and you´ll find the NDSM. You´ll find loads of cool spots in this area including Pllek. Enjoy the views of the water and Amsterdam Centraal while relaxing on a giant bean bag with a smoke and a drink on Plleks urban beach terrace!
SOUTH
StrandZuid
This small beach area surrounds a lake in Amsterdam Zuid, just south of the Centrum. StrandZuid has a big restaurant, a large deck, and lots of sunbathing spots on the beach!
EAST
Amsterdam Roest
Roest is located at an industrial area with old warehouses. It's laid back and relaxed with a selection of indoor and outdoor bars and a large sandy beach by the water.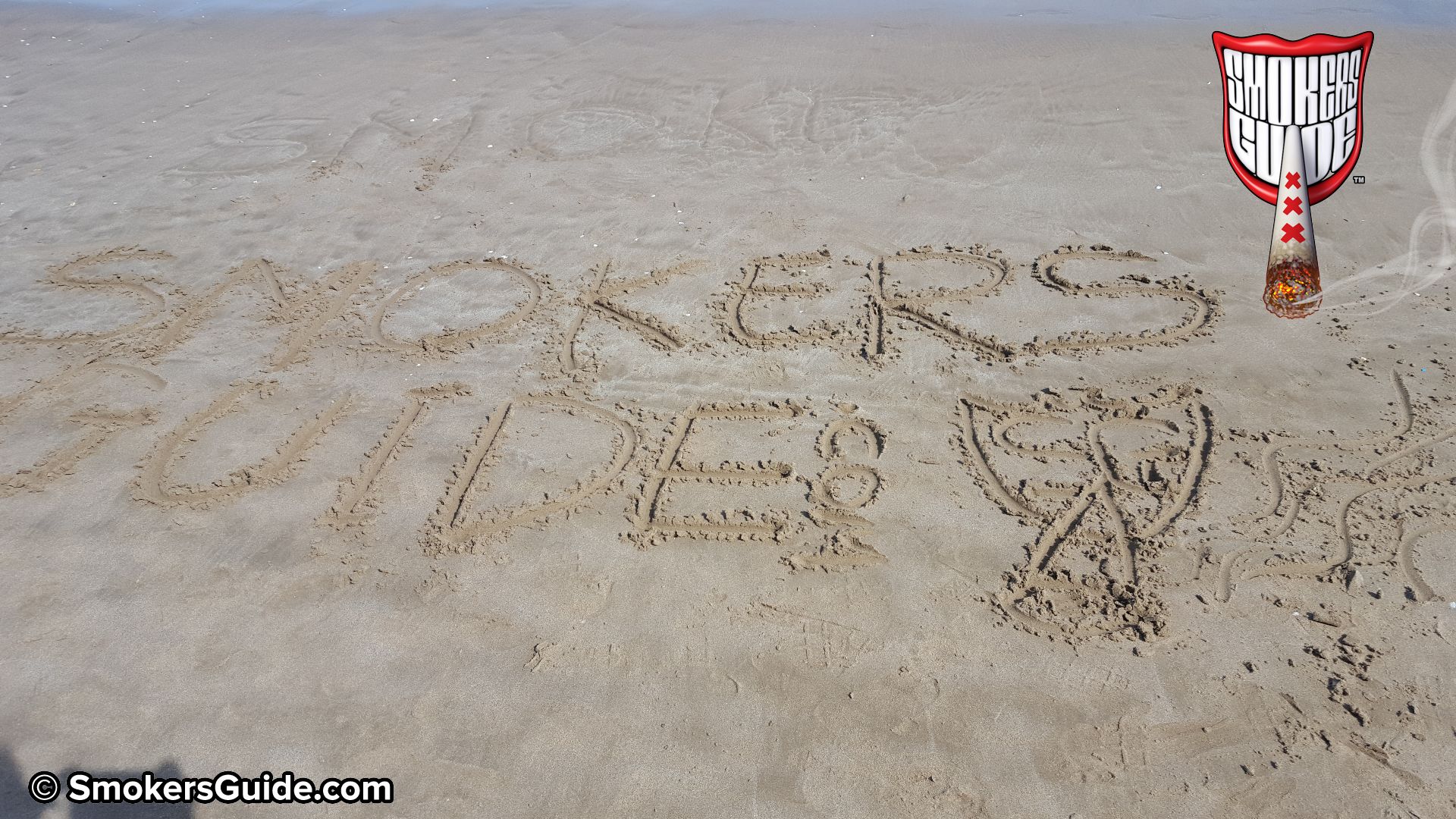 OUTSIDE OF AMSTERDAM
If you feel like going further out of Amsterdam then there are few other beautiful beach spots around The Netherlands, a few of our favorites include:
Zandvoort aan Zee
One of the most popular beaches near Amsterdam is Zandvoort.
Big sand dunes near the near form a great natural chill out spot. Popular with tourists, locals and families, Zandvoort has wide, sandy beaches and a lots of of funky beach bars! If you are planning on visiting, make sure not to miss one of the oldest, and best coffeeshops in town Yanks Indian Club.
Take a look at Andrew Pyrah´s video HIA HASH JOINT AT THE BEACH La Paz Coffeeshop Zandvoort - Amsterdam Weed Review 2015 to get a feel of the Zandvoort vibe!
https://www.youtube.com/watch?v=U78Dp22g3NE
Bloemendaal aan Zee
Another popular beach spot is Bloemendaal. It has a bit more of a party atmospere than Zandvoort with has live bands and DJs playing most nights... beach party anyone??