Happy Haze
date
May 28, 2009
Origin
Classic Haze hybrid, Bio. €12 per gram.
Look
Wow, these buds are VERY large and full. The colour is generally light-green and this stuff is absolutely covered with crystals, all the way down to the stem. There are a few larger leaves left on, but they are truly resinous. The bud is well dried /cured; there are no signs of "green hay" or "grass". There are areas with large amounts of hairs, which are very thin and short, but very plentiful. The big buds broke up easily with my fingers, although with so many crystals, I prefer to use a grinder to save the precious THC powder.
Smell
The smell is definitely hazey, with tone of sandalwood and spice, yet also refreshingly fruity. It's almost reminding me of Orange Bud at times. Often times the original Cali OB had this almost artificial orange flavour, like you find in a lollypop or bubble gum.
Taste
The dry hit is lovely; tasting of sage, softly minty, with a very light spicy pepper at the end. This is the type of weed you almost don't want to light on fire, because it smells so nice fresh. BUT, I had to light it up to do the review… :) It burns really smooth and it's not harsh at all. You can surprisingly take large hits without choking, even with all that resin. It leaves a soft-peppery-spicy flavour on the back of your throat. At this point there is no sign of the fruity flavour that I could smell earlier, yet it is sweet and sugary, and very similar to Super Silver Haze.
Effects
The FX are visual very flashy with streaks of light and soft blurry blends of colour. I found myself periodically checking over my shoulder to see what was causing the shadows to move in odd streaks on the path in front of me! Happy Haze is the perfect weed to toke on a warm sunny day when there's time to relax in a park or along the waterside. The type of feelings that are evoked can only be described as HAPPY!
Overall
The price is unusually low and the quality is extremely high for this "brand" menu leader at our newest entry to the Smokers Guide: Coffeeshop Happy Feelings. It was sad to see the old Global Chillage go but we are very glad to see a stronger shop rise in its place: The owners are friendly, the menu is strong and consistent and the interior design is relaxing yet uplifting at the same time. Visit them on the Kerkstraat if you are down near the Leidseplein this year!
want to review? create an account
Member reviews
other reviews from Happy Feelings
Purchased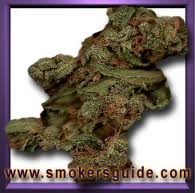 Happy Feelings
Kerkstraat 51
Amsterdam
shop profile
| HOME | SMOKIN' SECTIONS | TOOLS | COMMUNITY |
| --- | --- | --- | --- |
| | | | |