Red Lebanese
date
Jun 30, 2006
Origin
Lebanon
Look
This hash looks slightly reddish-brown in colour with lovely cake-like LAYERS, the structure shows that the "press" was just the right amount. Not too hard to make it oily but just enough to make the skin slightly shine.
Smell
Very fresh and minty, it had a couple people in the office thinking it was a super-polm at first. That was until... you smell the smoke! At that point, you are met with a very "pepery" scent that is very similar to a darker Indian hash.
Taste
It goes down nice and smooth with a softly chalk/earth-flavour (this seems to be a pretty consistent red leb trait). It kind of burns like it was NOT dry pressed but all other indicators say that it WAS...
Effects
The effects here are really nice and relaxed. You feel a bit like you have had a couple of beers; not TOO many so that you are acting stupid, but just enough to have a nice buzz. The way this gear makes me feel is the equivalent of having a "chillout session" with some candles and a hot bath. Aaahhhh...
Overall
For a LONG time, this type of hash was nowhere (in Europe) to be found! Now, some shipments are having the highest quality we've seen in daze! This one from "The Kash" is certainly running with the best...
want to review? create an account
Purchased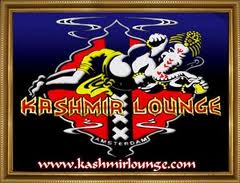 Kashmir Lounge
Jan Pieter Heijestraat 85
Amsterdam
shop profile
related
Red Lebanese (Route 66)
| HOME | SMOKIN' SECTIONS | TOOLS | COMMUNITY |
| --- | --- | --- | --- |
| | | | |