Ketama Gold
date
Oct 10, 2001
Origin
Ketama, Morocco.
Look
Quite hard for a piece of light hash this oily.
Smell
It was like a weak version of cinnamon incense.
Taste
Not terribly strong flavour. I was expecting it to have a richer taste.
Effects
The high takes a while to be felt. If you smoke a half joint, you begin to feel a little stoned within 7 - 10 minutes.
Overall
Considering all of the above and the amount you get, the Bushdoctor was less than thrilled. But the atmosphere of the Kashmir makes even sub-par gear more worthwhile.
want to review? create an account
Purchased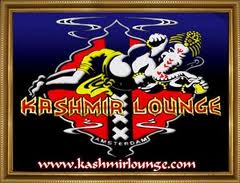 Kashmir Lounge
Jan Pieter Heijestraat 85
Amsterdam
shop profile
related

Ketama Gold (2) (Kashmir Lounge)
| HOME | SMOKIN' SECTIONS | TOOLS | COMMUNITY |
| --- | --- | --- | --- |
| | | | |