Texel's Finest
date
Dec 2, 2004
Origin
A "white hybrid", grown under natural conditions in the northern islands of Holland (nederwiet). Bio.
Look
At first glance, this seems a LOT more powerful than the ol'skool version of Texel Eco bud (see the earlier review from 2002). It is incredibly more crystally and the nuggets are much tighter in form and not nearly as "wispy" as the predecessor. The buds are light green with very light orange hairs. There are quite a few broader leaves left on that were not clipped.
Smell
The smell is super; fresh and potent. This stuff reminds me of when I used to grow my first plants in Mother's garden… what a long trip it's been!
Taste
Taste-wise, there is some improvement from the older version. This must be due to the crystal increase. Overall, however, this one is best smoked in a blend of your choosing as the flava can be a bit acrid at times, much like the "green Mexican weeds" of the 70's.
Effects
What I loved most about this one was the really nice and light, buzzing high that I achieved. It really had me moving fast, chatty, working feverishly, and generally positive.
Overall
Our readers often ask for a low-priced option with regard to value-to-quality ratio. Once again, one of the best of the bunch is this Kashmir Lounge gear. Extremely good for how cheap it is; buy 5 and go wild. This is definitely the finest Texel has to offer in A'dam!
want to review? create an account
Purchased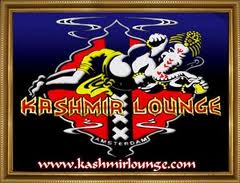 Kashmir Lounge
Jan Pieter Heijestraat 85
Amsterdam
shop profile
| HOME | SMOKIN' SECTIONS | TOOLS | COMMUNITY |
| --- | --- | --- | --- |
| | | | |