Polm Gold
date
Oct 6, 2005
Origin
Moroccan Pollen
Look
This one is almost always the same from the Kash. Very light and almost sandy looking, this hash will surprise you as it breaks up softly between your fingers without breaking into a million little bits like some drier hashes do. The structure looks great and there are no signs of contaminants or other crap that often falls into "mid range hashes". Lookin�good�
Smell
When this lights up it smells rich and perfumed like a much higher priced polm. That's a good sign that means you have made a good purchase!
Taste
The taste is also surprisingly fresh; you can immediately feel the "oil drip" forming on the back of the throat. It is smooth as can be to inhale. The flav is really clean and really needs to be smoked with a very light tobacco to properly enjoy.
Effects
A nice buzz quickly hits you in the front of the head after a few draws on a joint. I usually like to smoke this one when I have "busy work" to do around the house; it allows you to get chores done with a big smile instead of being totally useless, laid-out on the sofa, like the FX from smoking some Indica.
Overall
Polm Gold is always a solid choice if you are out at the Kashmir Lounge. You are guaranteed quality without spending a fortune, which (sadly) is becoming rarer in many coffeeshops around Amsterdam. This is not the highest priced hash on their menu, but it is a "local favourite"! Give it a try and you won't be disappointed.
want to review? create an account
Purchased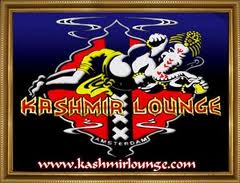 Kashmir Lounge
Jan Pieter Heijestraat 85
Amsterdam
shop profile
| HOME | SMOKIN' SECTIONS | TOOLS | COMMUNITY |
| --- | --- | --- | --- |
| | | | |