Winter Koning
date
Oct 10, 2001
Origin
Mainly sativa strain cultivated in Switzerland during the winter seasons in greenhouses.
Look
Light brownish-green. Medium thick "finger" leaves packed tight around the stalk. Light dusting of crystals coating the inner areas. Concentrated amount of orange brown coli (hairs). Wicked sensemilla (seedless), painstakingly manicured to Swiss perfection.
Smell
Very hard to explain this one: Almost like an old fashion butter candy that fell in the dirt around some wild flowers! A sweet yet spicy, earthy sativa aroma. Much like the Purple Skunks.
Taste
This one tasted a bit spicy and minty at the same time. A slightly tickling sensation formed in the back of my throat. I smoked my first bit in a half joint, and this was quite rich and tasty.
Effects
A very cerebral uplifiting high. This is no shit, your eyes immediately open up a little and you seem to draw on an inner source left unscathed by the Afghans and Indicas. I felt a heightened state of stonedness even after sampling much stronger (dopier) weeds not less than 30 minutes prior!
Overall
I really enjoyed this one. It was brought to my attention by a viewer as a great yet inexpensive high. Spot on! You can buy enough of this to save a little for a few warmer sessions. Lay back and fire up a spliff in Vondel Park, then go for a leisurely bike ride.... I can't wait to smoke the Winter King this summer!
want to review? create an account
Purchased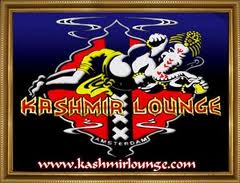 Kashmir Lounge
Jan Pieter Heijestraat 85
Amsterdam
shop profile
| HOME | SMOKIN' SECTIONS | TOOLS | COMMUNITY |
| --- | --- | --- | --- |
| | | | |