Bleuberry
date
Oct 10, 2001
Origin
"Oak, frosty creeper" Uhhh....? That's what it says on the menu, Sacre Bleu!
Look
Electric-yellow-green, glowing gear! This stuff is covered with crystals. Nederwiet at the finest level. Manicured fairly well, with a few larger leaves left on to keep all the crystals from falling off. This bud is "soft and fluffy" to the touch. It "springs" back after pressure is applied. When it's ground up in the SweetLeaf Grinder it clumps together like it's wet but of course it is not!!!
Smell
Open the bag, en godddam! This scent is rich and heavy. Super complex smells of the "usual" fresh green hay with bits of "vegetable garden and earth" and "coffee grinds". Not really smelling like Blueberry that I remember but at this point I really don't give a toss; i'm ready to smoke a fat spliff of this!
Taste
Medicine tasting, a large hit of this can leave a slightly mouthwash flav behind; the fruit taste remains elusive and shy. This was in the vapouriser. For Round 2, I ate a banana trying to coax out the berry taste before I rolled a spliff. The tobacco-free joint unlocked the character, as the resins that build up in the throat are so heavy they leave a "drip". Natural stylee. I threw back a Bacardi Breezer on the KL terrase and was in early Spring heaven in A'dam.
Effects
Visual with nice lighting fx. The high is "head-floating" and you sort of stumble around in a stoned daze. Very relaxing for me personally, speaking as a "pro" and fan of visual, "up" weeds with no crash down. This weed lets you down softly.
Overall
This gear is one o' the best of 2002 so far. Praises to the grower. Members of staff have been hitting this up like madmen. There really isn't much of the berry connection from what we've seen but it matters not! This is the perfect smoke for a sunny midday break. Respect.
want to review? create an account
Purchased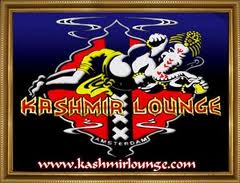 Kashmir Lounge
Jan Pieter Heijestraat 85
Amsterdam
shop profile
| HOME | SMOKIN' SECTIONS | TOOLS | COMMUNITY |
| --- | --- | --- | --- |
| | | | |