Blueberry
BushDoc Ranking
Blueberry
Review by

bushdoc

-
Purchased :
Betty Boop
shop profile
Reguliersdwarsstraat 29
Amsterdam
date
Jul 18, 2003
Origin
Sativa – Indica hybrid. Hydro?
Look
Golden-yellowish toned weed with an even coverage of crystals over it's broad leaves. Built "solidly", this is quite compact, dense weed. It looks like many other Blueberry's I have seen, in that it has a "mottled" look where the colour is deep and rich but varies from light to dark. There is an "orange hue" overall which may remind you of some of my other reviews of this strain.
Smell
The smell is minty and a slight bit "danky" or "muf" (NL). The normal super-fruitiness of the 'berry is not really evident here.
Taste
The flav starts out really icy-minty on the inhale. Upon the exhale however, the taste goes into more of a "dusty" taste, as if you were bike riding on a forest path.
Effects
Scary! These FX are very intense! You just really feel baked. Heavy-brained. All this and still I actually felt kinda light-footed and buzzin'. I walked around the park, pleasantly grinning and people watching. The "flashy visuals" had me dazing through the day.
Overall
Wow, this was not quite your normal Blueberry in terms of smell and flav, but this certainly has you off your face!!! The FX last for many hours and when it's all over, you aren't destroyed, just ready for another spliff actually…
want to review? create an account
Purchased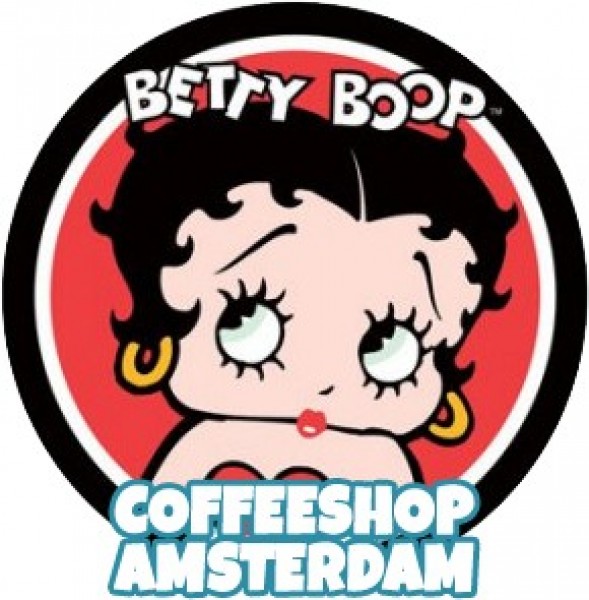 Betty Boop
Reguliersdwarsstraat 29
Amsterdam
shop profile
| HOME | SMOKIN' SECTIONS | TOOLS | COMMUNITY |
| --- | --- | --- | --- |
| | | | |