Thai Stix (2)
date
Oct 10, 2001
Origin
Thailand
Look
Dark brown with few green leaves spread throughout. Tied together in bundles about the size of corn. Well manicured for thai weed.
Smell
A bit earthy with an afterscent of cinnamon or nutmeg.
Taste
Hey, ALRIGHT! This almost has that elusive chocolate flavour I have scoured the earth for! (Well, everywhere except Thailand; I still haven't been..)
Effects
Nice mellow high, relaxing and cerebral. You are definately able to ponder "deep thoughts" with a giant Cheshire Cat's grin!
Overall
Not bad, not bad, and the price at the Lounge was great for 5 grams! I really liked these sticks more than the previous review, but I am still in search of the perfect t-stick!
want to review? create an account
Purchased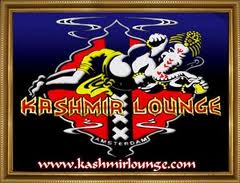 Kashmir Lounge
Jan Pieter Heijestraat 85
Amsterdam
shop profile
related

Thai Sticks (Twilight Zone)
| HOME | SMOKIN' SECTIONS | TOOLS | COMMUNITY |
| --- | --- | --- | --- |
| | | | |