S5
date
Mar 14, 2010
Origin
S5 Haze Strain, Bio. €13 p/gram
Look
Just look at the pic yourself... these buds are like little rocks. Just trying to break through them was a bit of effort, due to the layers with of small calyxes in the tightly formed buds. Crystals were everywhere in large "resinous carpets". This weed is just beautiful to look at. :)
Smell
My, oh my, is the scent of this stuff powerful! To an extent, it has a hint of the sweet smell that I associate with Super Silver Haze. After further grinding, it becomes clear this is different than SSH. I really love the way it smells; like expensive incense. It has a richer aroma that sets it apart from other Hazes I have been smoking lately.
Taste
I rolled up a fat jointje and took a big ol' dry hit…. It was VERY Hazey, almost like sucking on pine-needles mixed with bits of dried flower petals. My mouth puckered up like I had inhaled something vapourous. :o
Effects
VRRRROOOOM! This weed is powerful and fast acting. There are very strong visuals that are almost too crisp; it's like looking at a HDTV screen… with a telescope! The sharpness is a bit OTT at times and I caught myself just staring into space now and then.
Overall
This weed was great for me and perfectly complimented my mood. It had me flying high and buzzin on the way down! Every piece I saw had a quality look to it, and that means that the garden was maintained with care. In this price range, you want to be sure you are getting some mind-blowing gear and the S5 from Mellow Yellow is legit.
want to review? create an account
Purchased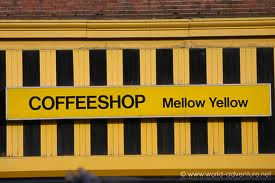 Mellow Yellow
Vijzelgracht 33
Amsterdam
shop profile
| HOME | SMOKIN' SECTIONS | TOOLS | COMMUNITY |
| --- | --- | --- | --- |
| | | | |