The Grey Area is one of the oldest and finest purveyors of fine marijuana.
Cozy coffeeshop in the center of Amsterdam. A favourite amongst many US and UK fans. Unique strains can be found here, with several Cannabis Cup winners. The shop is small, and the lines are long, but it is all worth it ;-)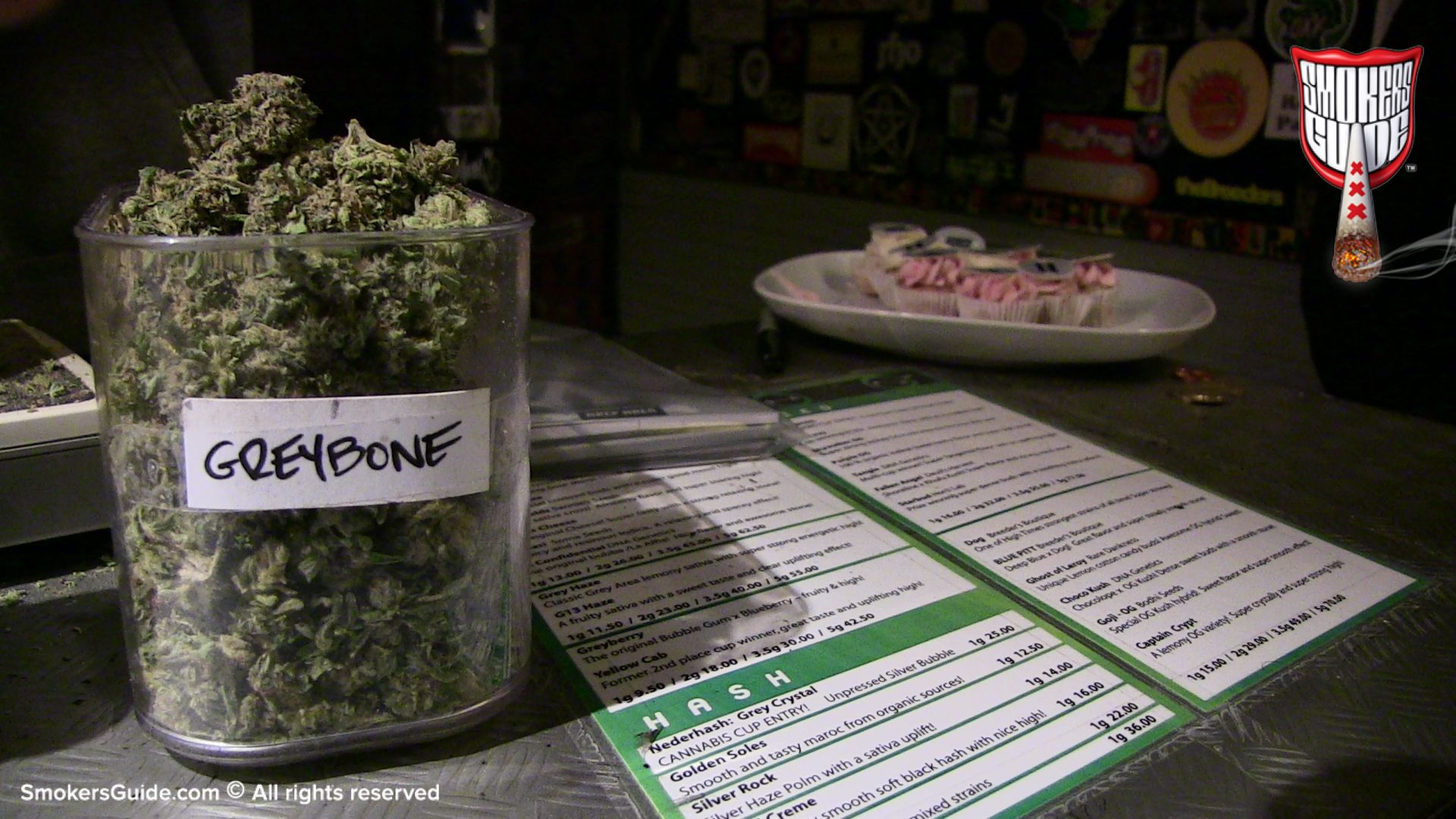 Photos on the wall display a few famous visitors including Cypress Hill and other musicians!
Jerome Baker glass bongs free to use. Get your gear early in the day, cause the shop closes at 8pm.
Grey Area Coffeeshop Don Tangelo - Weed Closeups & Review Trailer - Smokers Guide TV Amsterdam
Grey Area Coffeeshop Kuchi Weed Review - Smokers Guide TV Amsterdam
SGTV Grey Area Coffeeshop Kuchi Weed Close-ups & Review
SGTV: Grey Area Coffeeshop Amsterdam Weed and Hash Menu
open
M
T
W
T
F
S
S
12:00 - 20:00
12:00 - 20:00
12:00 - 20:00
12:00 - 20:00
12:00 - 20:00
12:00 - 20:00
12:00 - 20:00
features
Juices/Non-alcoholic drinks
Bio
Indica
Sativa
| HOME | SMOKIN' SECTIONS | TOOLS | COMMUNITY |
| --- | --- | --- | --- |
| | | | |