Double Bubble
BushDoc Ranking
Double Bubble
Review by

bushdoc

-
Purchased :
Grey Area
shop profile
Oude Leliestraat 2
Amsterdam
date
Oct 10, 2001
Origin
Mainly Indica (I'll have to ask if this was crossed with a Kush still...)
Look
Darker green with a white dusting. Tiny leaves with an occasional broader protective leaf. Long orange hairs clustered within. Very dense and not easy to break up.
Smell
Not too strong; this stuff doesn't exactly stink up the room (or your pocket for that matter!). When you shove it up your nostril (Don't try this at home; it's a Bushdoc trick!) traces of a very lovely fruity scent is found. When broken apart this scent is released further.
Taste
Rather bland for the GA, with the faintest hint of fruit when vapourised. So, I burned it in a J to unlock the flavour; this was a better call...
Effects
After the taste letdown, the high more than made up for it! My God (she can't help me now) I was tweaked from this gear. Really almost "fryin" for about an 90 minutes, then lightly dropped off not too sleepy. Nice one... It just goes to show ya that flyin high can come in many forms and flavours.
Overall
Well i've definitely tasted better from these guys (see Double Bubblegum) but as usual the high was astronomical! The boys at the GA sure know how much we like to get baked; beyond!!! Hey Jens thanks a lot for sending the sample; you musta been flying too!
want to review? create an account
Purchased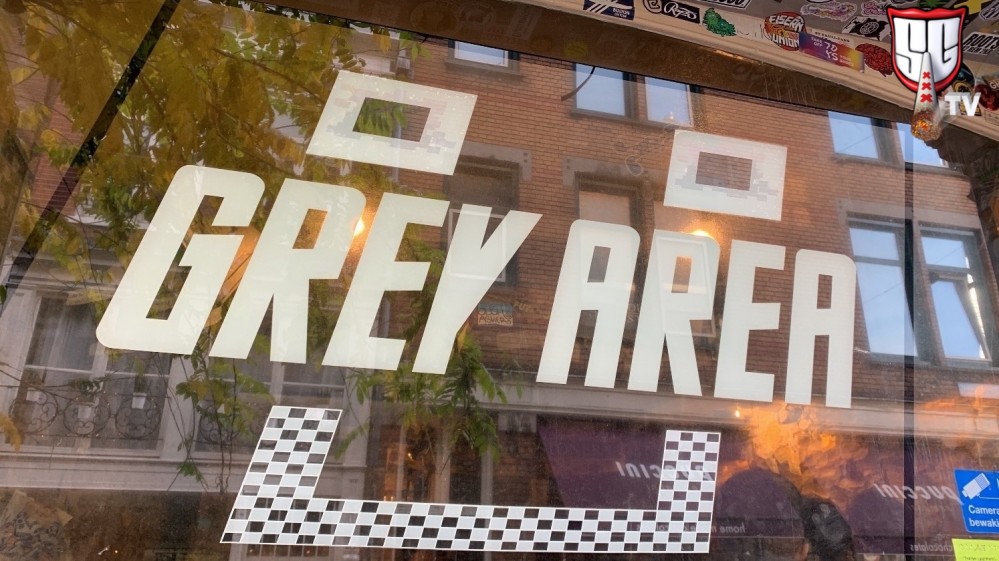 Grey Area
Oude Leliestraat 2
Amsterdam
shop profile
| HOME | SMOKIN' SECTIONS | TOOLS | COMMUNITY |
| --- | --- | --- | --- |
| | | | |