Silver Bubble
BushDoc Ranking
Silver Bubble
Review by

bushdoc

-
Purchased :
Grey Area
shop profile
Oude Leliestraat 2
Amsterdam
date
Nov 11, 2008
Origin
Super Silver Haze and Original Double Bubble Gum. Bio. A Grey Area original.
Look
Buzzing in anticipation! It looks like Super Silver Haze. The pieces are extra fuzzy, with heaps of perfectly formed, spherical calyx clusters. Mother Nature's and Man's engineering at its best! There are some serious rainbow crystals on this weed; looking at it in the sunshine provides some of the best opalescent tones you can see in a weed sample.
Smell
It smells mainly like a haze, with a strong sandalwood and haze, herby/spice scent. This type of smell has got to be one of my most favourite.
Taste
To my surprise, it is even more fruity than expected, yet still silver-hazy. The taste in a dry hit is also mainly hazey with a soft underflow of sweetness and fruit. Burning it gets the juices flowing! On the first hit, it is softly citrus just for a second, then it goes back to a hazey taste. In my case, a huge bong hit had me coughing and drooling, looking like an amateur cannateur.
Effects
Before you finish exhaling a bong hit like this, your eyeballs are swimming! With bouncing, flashy visuals, it completely envelopes you in a world of your own creation. I guess I could laugh on this, if there were something funny around. This is spacey, you feel out of it, kinda floating.
Overall
Overall, Silver Bubble (the name says it all) combines two of my all-time fav mid 90's strains: Bubble Gum and Super Silver Haze. Super Silver Haze is showing up everywhere these days but this one from the GA is really worth trying. It has been consistent for the last few months too. We thought it would be their Cup entry.
want to review? create an account
Purchased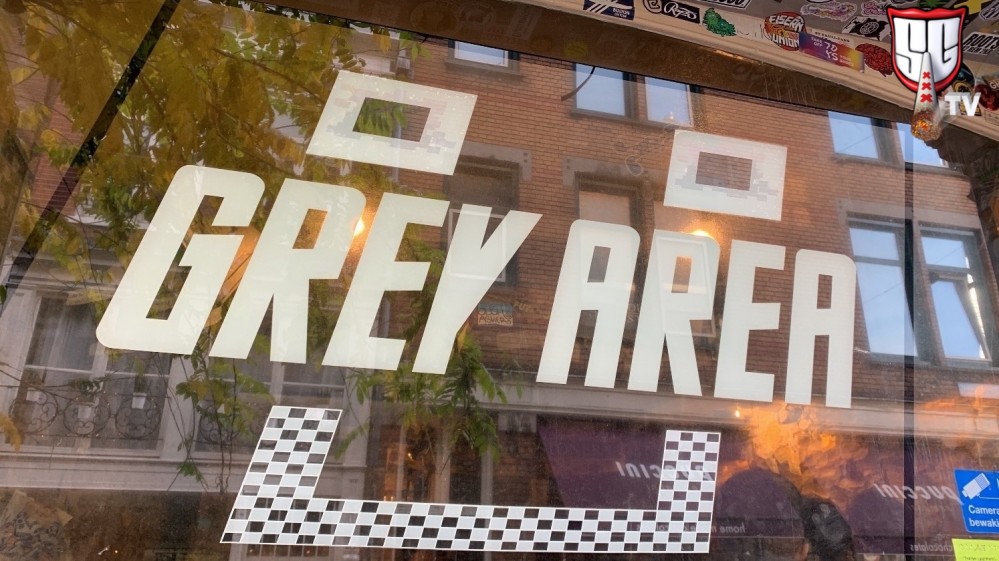 Grey Area
Oude Leliestraat 2
Amsterdam
shop profile
| HOME | SMOKIN' SECTIONS | TOOLS | COMMUNITY |
| --- | --- | --- | --- |
| | | | |