Sleestack
BushDoc Ranking
Sleestack
Review by

bushdoc

-
Purchased :
Grey Area
shop profile
Oude Leliestraat 2
Amsterdam
date
May 29, 2009
Origin
DNA Genetics: Martian Mean Green x Schrom; Sativa / Haze. Bio. €16.50 per gram
Look
OK, these are some unique buds, drawing from the oddness of their MMG genetics. They are longer, almost slender buds with small leaves; tiny lil red hairs, and zillions of yellowish-white crystals. It's easy to see why it's called Sleestack, those trippy, hairy green guys from the ol'skool TV show "Land of the Lost".
Smell
"Canna" noses will be pleasantly introduced to the lovely scent that emanates from a fat bag of this gear. It is actually quite sandal-woody among other spicy attributes.
Taste
It is very hard to contain a hit of this; my lungs nearly exploded as I tried to maintain a full bubbler hit of this ganja. The flav is definitely different than the smell as it seems more sweet and fresh on the 'dry hit'. When it burns, it goes a bit sour. This is the type of weed that makes me start salivating in anticipation. Chomping the stem made a spicy flav spread all over my tongue.
Effects
FX are what I call "time-warped". You blink your eyes with a slightly time-blurring effect. It is quite powerful in nature. I call this sort of feeling "desensitiming", meaning that you lose track of time and your base senses real easily on this weed.
Overall
This is one of my fav weeds in town right now. It takes all of the best qualities from MMG (in terms of looks and flavour) and Schrom (in terms of seriously desensitiming FX) and were grown under great conditions for top results. The pieces I was given had "smoke me" written all over them'I obliged with pleasure! Any true smoker in town would be foolish not to hit up the Grey Area for some Sleestack...
want to review? create an account
Purchased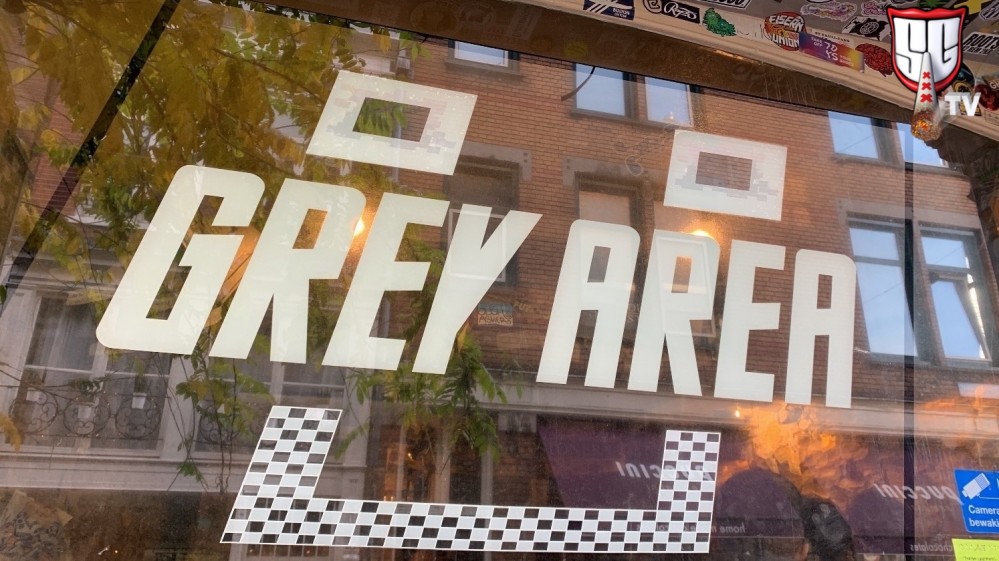 Grey Area
Oude Leliestraat 2
Amsterdam
shop profile
| HOME | SMOKIN' SECTIONS | TOOLS | COMMUNITY |
| --- | --- | --- | --- |
| | | | |