Chocolope
BushDoc Ranking
Chocolope
Review by

bushdoc

-
Purchased :
Grey Area
shop profile
Oude Leliestraat 2
Amsterdam
date
Oct 10, 2001
Origin
DNA Genetics, Chocolate Thai x Cannalope Haze. Bio. Second Place, High Life Cup 2007
Look
Just look at the photo on your screen. It's disgusting: These pieces are so incredibly dense, you'd better get the heavy tools out. Like little rocks, they are hard to break up; once you get them into a grinder you are going to have some serious workouts on the wrists. You don't even have to look closely to see zillions of tiny little crystals that cover every millimetre of the surface as well as deeper below. The red coli are small and wiry and tend to fall out all over the inside of the bag. There are variegated, darker leaves with lighter yellow parts found too. Break one of these 'golden nugs' open and be drop-jawed by it's yellow centre. When do you find big sticks and fan leaves in a Grey Area bag??? Not likely. This weed is completely manicured to the bone. This stuff makes you truly appreciate the open market here in Amsterdam; this weed is "clean"!
Smell
It smells minty with a bit of "sugar-sweet" somewhere in there. There are hints of a cleaning product like a PineSol or something eucalyptus and pine tree scented. As you grind it up and stick your nose in it, you get a soft "richness" of berries, soil and leaves. This "earthy" scent has a cocoa influence and that's how you can see the name was proper.
Taste
The flav is certainly a bit medicinal, like sucking on a child's medicine throat lozenge which is really strong and icky and therefore covered up with a sweet artificial flavour. True "canna-seurs" will not be deterred by this description but rather excited!!!
Effects
This gear hits you immediately behind the eyes! Light headed, you feel as if you are tipping forward ever so slightly, but your head is as level as can be. Now that is strange. You KNOW you are off your head when the room feels like it is buzzing around you like virtual reality. These hyper-FX cause your eyes to squint a little bit almost like you are looking into the sun'But it's NIGHT!
Overall
Last year, the MMG from Grey Area and DNA Genetics was one of the hottest buds in town, regardless of their actual finish in the Cup. This year, I really see Chocolope making a similar impact. It has to be one of my top 3 favourite buds this November. This is because the flavour is so strong, it makes my mouth water. This year I have smoked few weeds that have this flav and effect combo... simply uhhnnnnn niceeeeeeee!
want to review? create an account
Purchased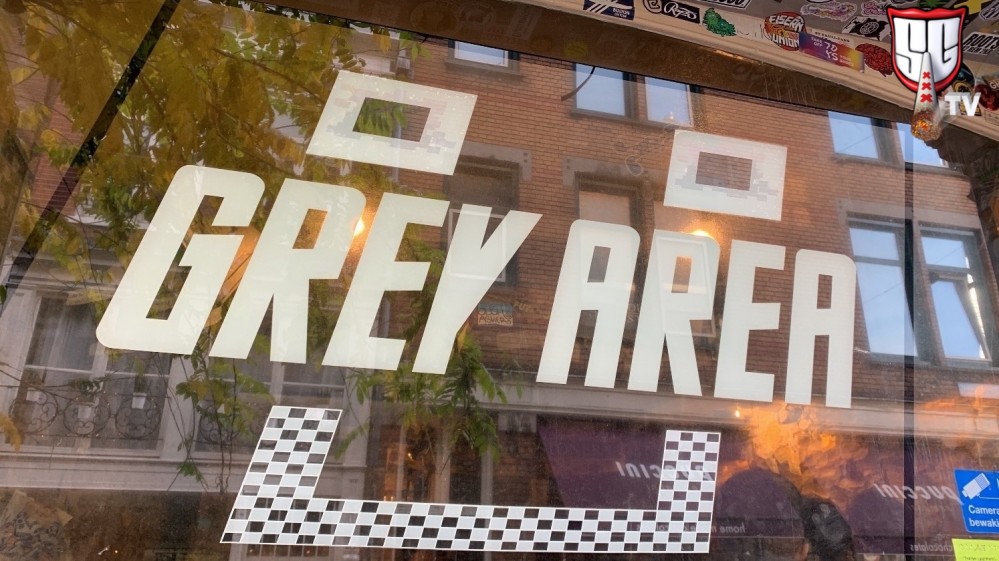 Grey Area
Oude Leliestraat 2
Amsterdam
shop profile
related

Chocolope (Maximillian)
| HOME | SMOKIN' SECTIONS | TOOLS | COMMUNITY |
| --- | --- | --- | --- |
| | | | |