Featured
Home

Grey Area Budtender Interview and Coffeeshop Tour

Take a look inside the famous Grey Area Coffeeshop in Amsterdam. Previously known as Blue Skies. Learn about their marijuana menu, operations, and more.
Read more

Corona Virus Forces Cannabis...

On Sunday the 15th of March 2020, the Dutch government made a national announcement that all Horeca (hotel, restaurant, cafe) brick and mortar locations must be closed until April 3rd, 2020...

Hype or hope: What Is CBD Tincture?

How does CBD interact with your body? What is inside a CBD Tincture? How to choose the best CBD Tincture? Keep reading to learn how CBD tincture can be beneficial to your health.

Amsterdam Coffeeshop tour: Walking The...

For decades, Amsterdam has been a sort of heaven for any cannabis lover. It has been home to "legal" marijuana, way before any other countries legalized. The city is relatively small, and...

Munchies

Valentine's Day Cannabis Rice Crispy...

They say couples who get stoned together, stay together ;-) For this year's Valentine's Day, gift your partner a yummy, sweet, high inducing Cannabis Rice Crispy Treat dessert. Be careful...

Top 10 Amsterdam Coffeeshops - video...

Amsterdam is famous for its decriminalized cannabis coffeeshops. They come in all shapes, styles and sizes. The chances are - there is a shop to suit any marijuana lovers needs and dreams....
spotlight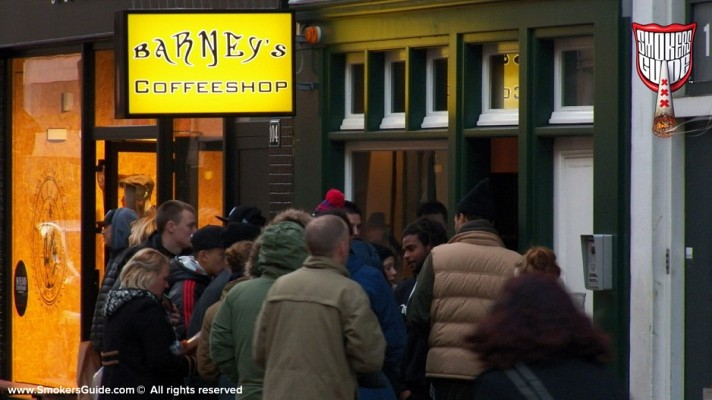 Coffeeshops
Coffeeshop Etiquette
Things you should know before entering an Amsterdam coffeeshop! Let me see


SG recommended links
Gorilla Radio blazin Vegas up!
| HOME | SMOKIN' SECTIONS | TOOLS | COMMUNITY |
| --- | --- | --- | --- |
| | | | |