Featured
Home

New Bike Laws in Amsterdam

Bicycle laws have always existed in Amsterdam, together with regular traffic laws, but were often lightly carried out. For years, it seemed like "anything goes"...As of July 1st, 2019, changes have been made, and new laws are strictly being...
Read more

La Canna e-smoking shop Amsterdam

When visiting Amsterdam, you will find many places to buy vapes and s-cigs. Not all are high quality, have low prices or good staff. When in doubt, make sure to visit La Canna e-smoking...

Coffeeshops

Amsterdam Coffeeshop tour: Walking The...

For decades, Amsterdam has been a sort of heaven for any cannabis lover. It has been home to "legal" marijuana, way before any other countries legalized. The city is relatively small, and...

Coffeeshops

Planet 13; The World's Largest Cannabis...

Planet 13 Dispensary is located just a few minutes by car from the Las Vegas Strip. Upon arrival, you will know they mean business. The location is enormous, and the red-lit globe with...

Smart Shops

Legal MDMA aka ECSTASY, XTC, 'Molly'...

The Dutch political parties D66 and the GroenLinks want to investigate whether or not Ecstasy can be made legally available in the smart shops of the city of Amsterdam.

Emerald Cup VIP Loungin'

The Emerald Cup has always brought the finest people from the cannabis industry together, and the VIP's come out in droves! This year, the Emerald Pass was available to the public for...
spotlight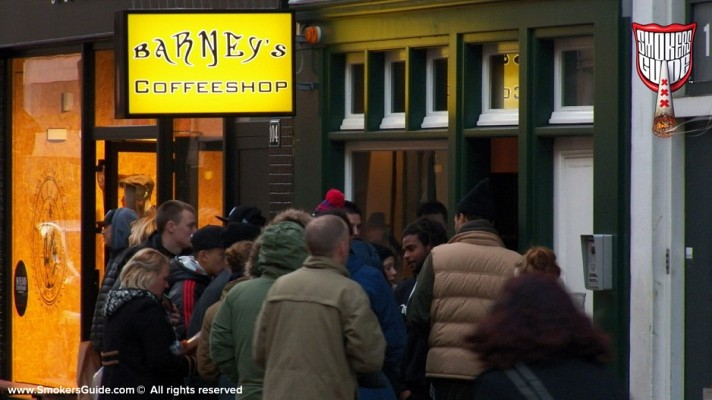 Coffeeshops
Coffeeshop Etiquette
Things you should know before entering an Amsterdam coffeeshop! Let me see


SG recommended links
Gorilla Radio blazin Vegas up!
| HOME | SMOKIN' SECTIONS | TOOLS | COMMUNITY |
| --- | --- | --- | --- |
| | | | |