Featured
Munchies

Valentine's Day Cannabis Rice Crispy Treats - Recipe

They say couples who get stoned together, stay together ;-) For this year's Valentine's Day, gift your partner a yummy, sweet, high inducing Cannabis Rice Crispy Treat dessert. Be careful with dosing, as cannabis edibles are known to hit people...
Read more

Top 10 Amsterdam Coffeeshops - video...

Amsterdam is famous for its decriminalized cannabis coffeeshops. They come in all shapes, styles and sizes. The chances are - there is a shop to suit any marijuana lovers needs and dreams....

The Emerald Cup 2019 - Meet the...

Meet the cannabis vendors of the fifteenth edition of The Emerald Cup and check out their quality flower and rosin products. This year's event delivered all we expected - hundreds of...

Grey Area Coffeeshop Amsterdam

Grey Area is one of the top Amsterdam Coffeeshops. Small in size, but large in quality. It's well known for being a good take-away shop, as it does not offer much seating. Their opening...

Cannabis X-Mas Wreaths with THC - Video...

Christmas is a special time. Gathering with friends and family calls for special treats and holiday cheer! This video recipe, featuring cannabis infused X-Mas wreaths, delivers that unique...

Walking Cannabis Dispenser Dakta Kush -...

Cannabis dispensaries are legal and open in Jamaica, but the beach dealers are still happily in business. Learn more about the cannabis products offered on the 7 Mile Beach in Negril...
spotlight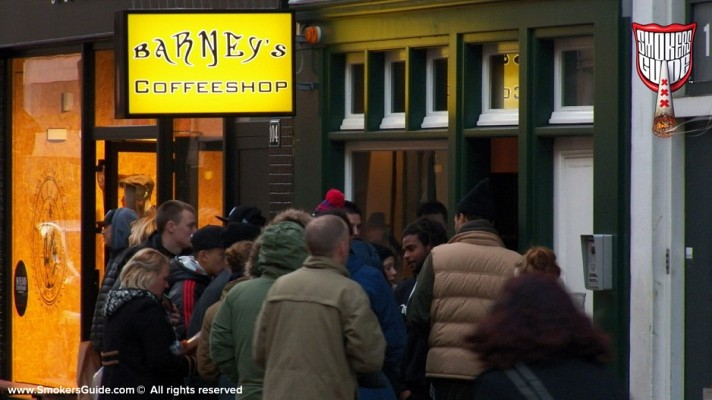 Coffeeshops
Coffeeshop Etiquette
Things you should know before entering an Amsterdam coffeeshop! Let me see


SG recommended links
Gorilla Radio blazin Vegas up!
| HOME | SMOKIN' SECTIONS | TOOLS | COMMUNITY |
| --- | --- | --- | --- |
| | | | |