SAGE-Sour Diesel
BushDoc Ranking
SAGE-Sour Diesel
Review by

bushdoc

-
Purchased :
Bluebird
shop profile
St. Antoniesbreestraat 71
Amsterdam
date
Nov 23, 2005
Origin
SAGE x Sour Diesel, Bio.
Look
The weed breaks up softly and easily but not "powdery" which means that there was a proper cure. As it breaks up, you begin to appreciate these smallish, delicate nuggets. They are like special gifts from nature. These buds are very light-weight, seeming almost lighter than air, almost fluffy, which is rare for SAGE. There are heaps of dark-orange hairs that cover the surface and large amounts of crystals found throughout. These look tasty and potent.
Smell
If CC entries were judged on smell, this would have already won. The scent is intoxicating. As I began to break it up at the conference table, the staff were wondering what was about to become my lunch spliff. Someone in the office thought it would make a brilliant new man's cologne, with hits of citrus and vanilla. Perhaps CK1 (Cannabis Klein)???
Taste
The flav is best enjoyed in a pure joint making sure to take a few puffs before you light it. It reminded me of a "citrus-soap". Due to the bizarre nature of Diesels, even inna pure fresh joint, it almost tastes like it was half-smoked the night before and re-lit! :o Only in the marijuana world can a taste like Diesel be a desired trait! This was cured nicely in that there is no harshness on the inhale and rarely any hackingÖ unless you take too big a hit of course!
Effects
Ya gotta love FX like these; a very crisp or "sharp" UP was achieved within the first few tokes. You feel like your vision is narrowly focused and lights play tricky games in your peripherals. Trippy weed. Best yet, the FX seemed to last longer than many of the other entries Iíve been sampling this week. Good value for money from the Bluebird again!
Overall
I really like this entry. A nice combo of the strength of SAGE and flavour/scent of the Sour Diesel. The taste is funky and should make a lasting impression on the CC judges. It's cured just right and it packs a punch. It's a mental weed, that has you feeling more high and trippy than slow and stoned which is always a huge plus for full-time herbalists like myself.
want to review? create an account
Purchased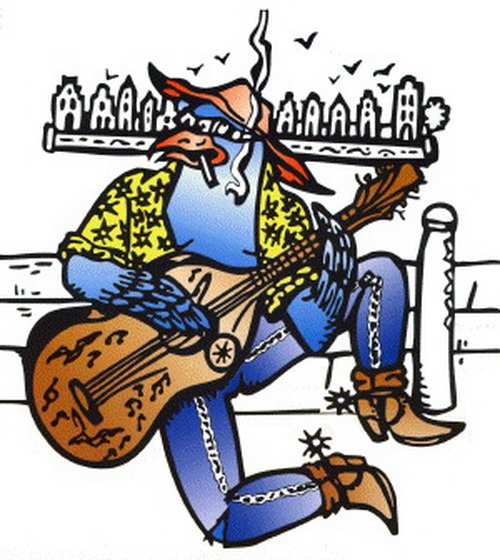 Bluebird
St. Antoniesbreestraat 71
Amsterdam
shop profile
| HOME | SMOKIN' SECTIONS | TOOLS | COMMUNITY |
| --- | --- | --- | --- |
| | | | |