Star Warz (2002)
BushDoc Ranking
Star Warz (2002)
Review by

bushdoc

-
Purchased :
Bluebird
shop profile
St. Antoniesbreestraat 71
Amsterdam
date
Nov 11, 2002
Origin
100% Indica. Many of you may remember my review of Star Warz (Sensi Star & Warlock cross) that was to be the Bluebird 2001 Cannabis Cup entry. That was withdrawn after a fire destroyed the grow room. Well, Star Warz (shall we call it "the sequel"?) is back... This strain seems different to SWI but equally impressive!
Look
Solid, fat and rounded buds. Mainly darker green but also covered with a fine white resin. Very "hairy" bud, the coli are thin and cropped close to the buds they hug. A few coli were still white.* Stems are thin and amazingly were able to support their massive tops during growth. A few seeds here and there; perhaps one of these Tiger Stripers will make it!
Smell
The zip-lock bag splits open much like opening a wine cellar door: It's a bit danky and you know there's something good in there! That smell gives way to a real "tangy" Indo, like fruit and pickled sours. Your nose kinda burns when sticking it deep in the bag and inhaling a deep breath. It's aroma-therapy stylee. Funny, but the more I dwell on the scent, the more this 100% Indica is reminding me of a Haze blend. How can this be?
Taste
The flavour is not Hazey. In place of any spice, this bud has a eucalyptus-sweet-vapour flav. My appetite was immediately stimulated and I snacked on Gouda cheese with a Chenin Blanc as the perfect compliment to a fat Star Warz spliff.
Effects
This high is best described as Dreamy. You stare at one thing for what seems like ages. O.E. High: Your Outter Eye peripherals are completely blurry and your focus point is clear in the center of your vision. Soft white gradients faded in the window on an overcast A'dam day. The effect was relaxing and comforting. I really got into a productive/creative mode. Then I stood up. "Something's odd going on." In a very Stonily Sublime manner you feel as if you're mildly trippin'. It is like the first soft "waves" of shrooms but without the belly and fungi-feelings.
Overall
"Top Shelf" weed and a valid option for Medical MJ patients as a bonus. The few white hairs may've indicated that this "rush sample" to us was from some of the earliest clips. I imagine the very best and fully matured pieces will be available for the lucky visitors during the CC. That means this stuff'll only get better! Normally I wouldn't suggest an Indica for a morning Wake & Bake, but with this herb's soft, subtle strangeness, you may want to give it a go early in the day, so you can feel the various "levels" of FX. A few tokes is enough for day sessions; any more and you'll need a soft couch nearby... Perhaps Bluebird's?
want to review? create an account
Purchased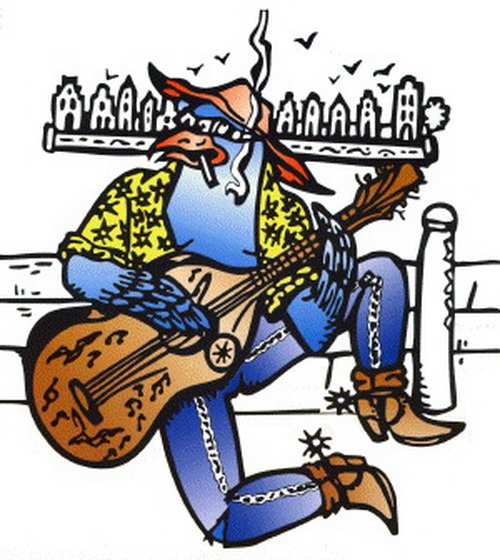 Bluebird
St. Antoniesbreestraat 71
Amsterdam
shop profile
| HOME | SMOKIN' SECTIONS | TOOLS | COMMUNITY |
| --- | --- | --- | --- |
| | | | |