Super S.A.G.E.
BushDoc Ranking
Super S.A.G.E.
Review by

bushdoc

-
Purchased :
Katsu
shop profile
Eerste van der Helststraat 70
Amsterdam
date
Nov 20, 2002
Origin
This T.H. Seeds "creation" stands for Sativa Afghan Genetic Equilibrium. It's a 50% Afghan, 50% Big Sur Holy Haze hybrid.
Look
Oh yes. Dense, rock-solid pieces; use a sturdy grinder or forgettaboutit! Completely white-gold toned, due to the disgusting amount of crystals & THC. This resinous bud is straight Snail Trail. It looks like a snail left its "glue tracks" all over these. Break it. Thin, light-orange/brown hairs are almost impossible to see due to the resin. On the break, the core exposes it's nearly pure white interior. Unbelievable. Canna Nerds that bring their microscopes to the Cup should be very impressed.
Smell
To imagine what I smell as this herb is crumbled for a session, take a fat ass over-ripe mango, put it in a plastic bag. Let it ferment for a week. Then bash yourself in the face with it. As your doctor sprays antiseptic, bandages you and cleans the mango off you, you'll know what a Stoned Super Sage (like me) really smells like! Of course, as it burns the scent is much more Desert Cactus Wildflower. Sweet as sandalwood.
Taste
In the vapo tool, it was "hazey" aroma-therapy. The vapour released is like this "gas" that fills you. The joint was anotha story. A dry hit tastes like carrots and celery. You may as well be having a vegetable juice with some fresh thyme and of course, sage thrown in. Next year I may opt for a drink with Vodka (a la Bloody Herbie) but this year, we drank ice chilled sake to accompany this smoke, and boy was it cool-burnin' good.
Effects
FX are like getting on one of those moving sidewalks in the airport. You just hop on and are suddenly moving at a speedy yet smooth and steady rate. You're best off standing still, gripping the handrail and enjoying the view as you pass it by. You can't get off it until it ends and then just like "that" you are back on solid ground walking normally with a slight odd "motion" sensation. (And that's b4 sake!)
Overall
Overall this is one of the best I've smoked this year. It's gorgeous, sticky, stinky, sick flava'd, and it pretty much gets you about as tweaked as cannabis will allow! If this strain can keep getting me this high without me getting immune to it's FX, then I may be campin' out at Katsu.
want to review? create an account
Purchased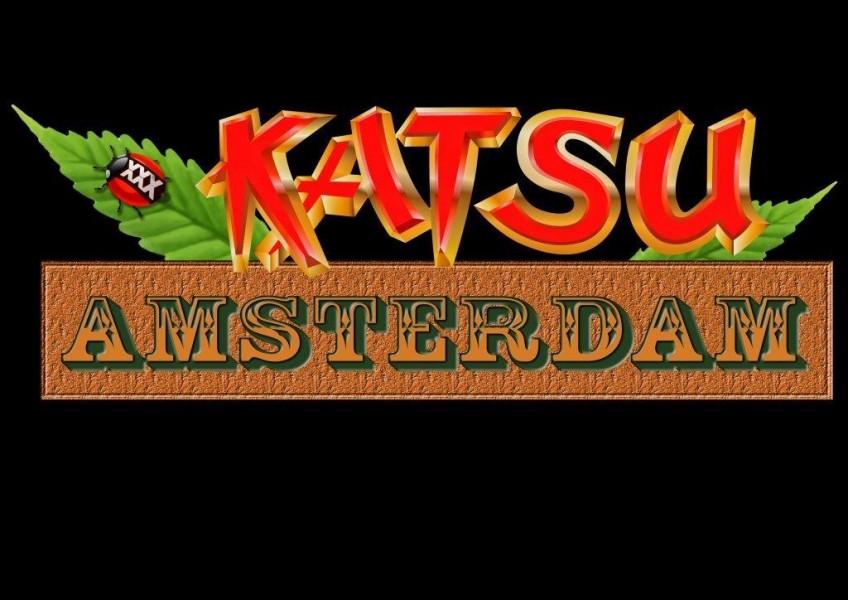 Katsu
Eerste van der Helststraat 70
Amsterdam
shop profile
| HOME | SMOKIN' SECTIONS | TOOLS | COMMUNITY |
| --- | --- | --- | --- |
| | | | |