Katsu Special
BushDoc Ranking
Katsu Special
Review by

bushdoc

-
Purchased :
Katsu
shop profile
Eerste van der Helststraat 70
Amsterdam
date
Nov 3, 2004
Origin
Sativa/Indica hybrid. Bio. Slow cured.
Look
So, SO solid. Compressed and golden brownish-green buds. Break it open and be absolutely shocked by the hefty number of crystals in the centre.
Smell
Strangely subtle; a bit cleaning supplies crossed with soft tones of leather and rum-cured tobacco leaves in a fine Cohiba cigar.
Taste
Minimal flavour was released in the vapouriser and even in a joint the exhale is really the taste of minty-trichomes. On account of the long cure, you are left with a pleasant flav in your throat.
Effects
High FX, put a "lightness in your step". Make you feel a bit giddy, like drinking Champagne for brekkie. There are wicked flashy visuals which serve to disorient you a bit…. Which for me of course, is the great fun in getting baked!
Overall
I really enjoyed smoking this and spending a day in the Botanical Gardens with my girl. We had a laugh on this gear and spent at least 30 minutes tripping out in the Butterfly enclosure. Fucking brilliant gear, and just another reason to make it out to the Katsu after a daze shopping in the Albert Cuyp market.
want to review? create an account
Purchased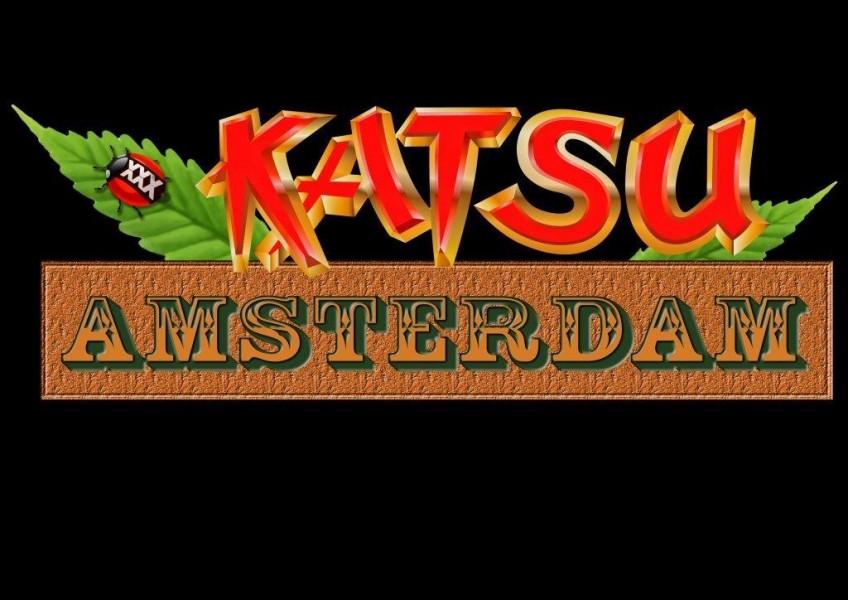 Katsu
Eerste van der Helststraat 70
Amsterdam
shop profile
| HOME | SMOKIN' SECTIONS | TOOLS | COMMUNITY |
| --- | --- | --- | --- |
| | | | |