Dessert Bud
BushDoc Ranking
Dessert Bud
Review by

bushdoc

-
Purchased :
Prix D'Ami
shop profile
Haringpakkersteeg 3-5
Amsterdam
date
Nov 7, 2004
Origin
Mostly Sativa
Look
Leans on the dry side, but breaks well, indicating a proper cure. Slightly packed, this weed is dark yellow-green with long orange hairs that are quite long considering how thin they are. A few extra leaves left on to cover the goods: Heaps o' powder left in da bag, which is always a good sign with Sativa's.
Smell
Definitely "hazey" when it burns, there is a really nice spicy smell that floats around the room.
Taste
Fresh and flowery-spicy, like a good Sativa should be, a bit green in scent at times due to the crystals, it can burn quickly and scorch your throat slightly. We liked this in the waterpipe, where big tokes were easier to handle and made a serious impact.
Effects
Shockingly strong! Visuals are powerful and quick hitting. You feel like you are in slow-motion as your vision tries to keep up with the moving action around you. Just as quick as the high takes you up, you are let down again, without too steep a drop!
Overall
If you are into a serious night of pool competition at the Prix D�Ami, make sure you toke on this afterwards, or you will end up looking really lame! I wasn't expecting such strong FX from the looks of this weed but this is just another case of looks can be deceiving�
want to review? create an account
Member reviews
other reviews from Prix D'Ami
Purchased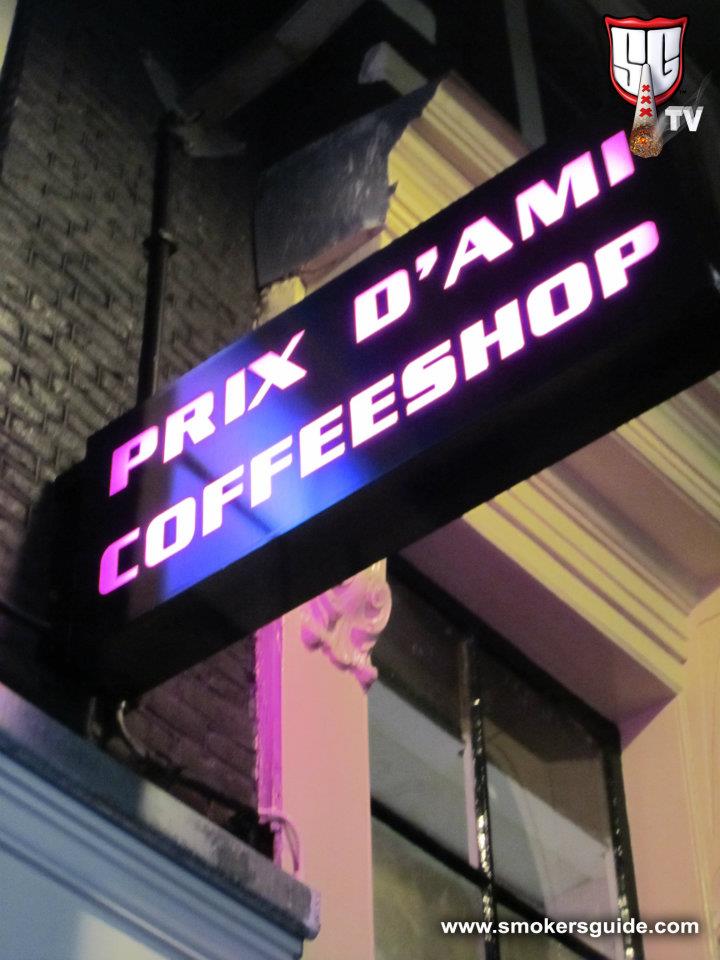 Prix D'Ami
Haringpakkersteeg 3-5
Amsterdam
shop profile
| HOME | SMOKIN' SECTIONS | TOOLS | COMMUNITY |
| --- | --- | --- | --- |
| | | | |