White Widow Special
BushDoc Ranking
White Widow Special
Review by

bushdoc

-
Purchased :
Prix D'Ami
shop profile
Haringpakkersteeg 3-5
Amsterdam
date
Oct 10, 2001
Origin
Widow crossed with an SSS, secret special strain!
Look
Well compacted, with a "packed powder" feeling. A consistency much like a packed dust ball that falls apart on touch. Light green, yellow bordering on white in some instances. Leaf built upon leaf and breaks to a "fuzzy" golden-yellow core. Thin, wiry hairs resembling insect antennae. (Yes, that's stoney... You know the weed is good when it starts to have a life of its own!)
Smell
As you eagerly break into this fuzzy-glow interior the smell hits you at arms length. An Aroma-TheraWeed, once again! Very herbal and spicy with a trailer of pine.
Taste
Fresh and flowery. Leaves a nice drip in the back of the throat like a top Afghan hash plant. This is usually the case with such resin covered plants.
Effects
Schizo-trippin'! Very visual with a full load of lazy-eyed head bobbin' as well! Which way will the high take you? It's like an adventure every session!
Overall
Nice springtime smoke. The strong scent and flavour goes down well. The high takes you in several mad-opposite directions so take care to be up for anything!
want to review? create an account
Member reviews
other reviews from Prix D'Ami
Purchased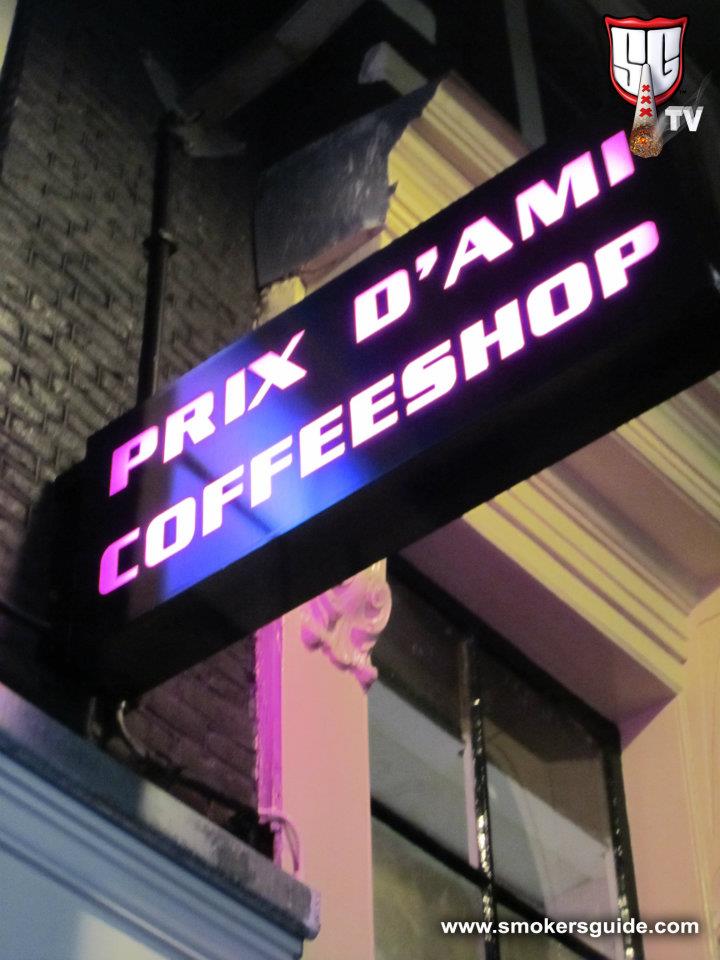 Prix D'Ami
Haringpakkersteeg 3-5
Amsterdam
shop profile
| HOME | SMOKIN' SECTIONS | TOOLS | COMMUNITY |
| --- | --- | --- | --- |
| | | | |