Supreme Widow
BushDoc Ranking
Supreme Widow
Review by

bushdoc

-
Purchased :
Prix D'Ami
shop profile
Haringpakkersteeg 3-5
Amsterdam
date
Aug 6, 2002
Origin
Seems to be another Prix SSS (see White Widow Special), prolly consisting of a widow/afghan hybrid from the looks of things.
Look
This bud is much more rock-like than the powder consistency of the White Widow Special, with a stronger influence of an Afghani hash plant in it's heritage. The leaves are much broader and the hairs are rather pronounced in comparison to the WWS if you look at the two side by side.
Smell
The smell is also real herbal-pine but this time there is a stronger afterscent of that resurfacing Java C coffee bean smell lurking in there somewhere.
Taste
Floral scents with a minty-pine blend is the primary flavour that slightly numbs the lips when you are spliffin' up (actually much like certain types of oily hashes).
Effects
The tingle lips makes for an extra bonus to the smoking experience in terms of the high. You are immediately raised to a "snappy high" that has you really feelin' visually out of it. Things get a little blurry 'round the peripherals and that can have a dizzying effect. The body takes a hit as well.
Overall
Make sure you are in a comfy environment with lots of experienced smokers to enjoy this one; it'll lure you in with it's flava, then really do your head in with its strength! A nice alternative to the White Widow Special if you are in the mood.
want to review? create an account
Member reviews
other reviews from Prix D'Ami
Purchased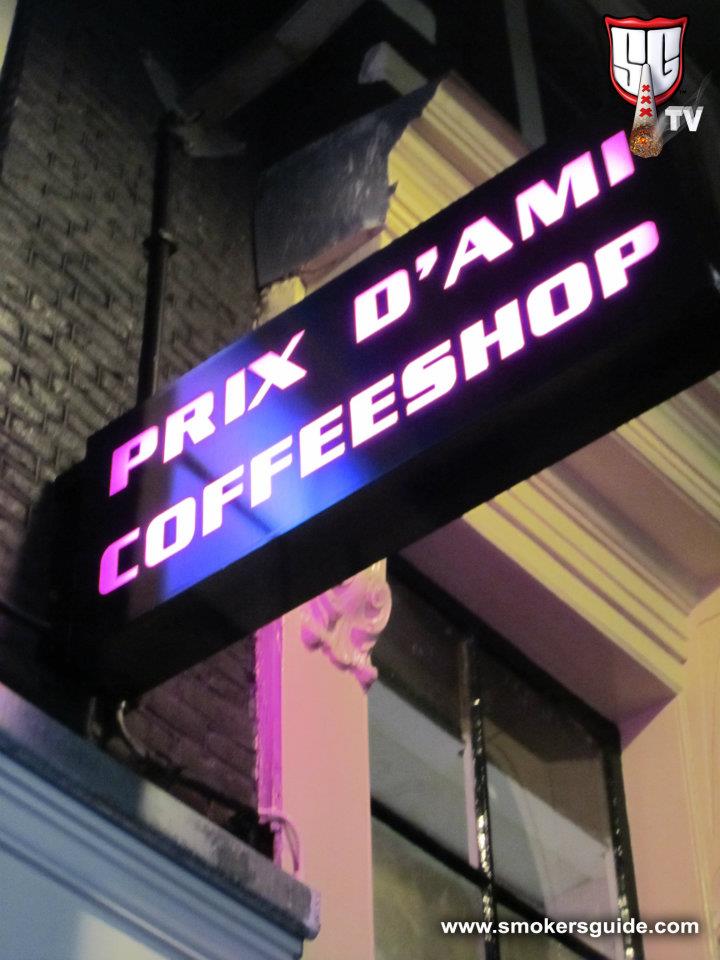 Prix D'Ami
Haringpakkersteeg 3-5
Amsterdam
shop profile
| HOME | SMOKIN' SECTIONS | TOOLS | COMMUNITY |
| --- | --- | --- | --- |
| | | | |