Brainstorm Haze - G-13
date
Dec 19, 2008
Origin
Thai cross (Stargazer + pure Thai) x G13 Haze Male. Delta-9 Labs
Look
At first glance, u can tell this weed is different. It is dark yet very crystal-covered. Not sure if the darker tones are from the cure or also partially naturally from the Thai. The buds are fat and dense. There are heaps of brown/red hairs that are all bunched together.
Smell
The scent is the shockingly unique part of this sample: chocolate-spice, haze. There is a lovely richness like a strong cocoa bean mixed with an earthy java bean. There is still a medicinal/chemical smell there too.
Taste
The dry hit tastes a bit spicy, pepper-minty. When I lit up, the joint burned smooth and steady, owing this trademark to its long-cure. In the first few tokes, you really get the Haze. Overall though, the flavor leans more toward the Thai side, which often gets a bit "dusty" on the throat after a the joint burns down. It's funny, but I taste a wee bit of a sugar-fruit Super Silver haze taste, but barely.
Effects
The FX are very what I describe as space bubbly, almost like you are viewing everything from down a long, bright corridor. It is very visual in nature; there are flashes and tweaks in your peripheral vision. It made for a perfect meditation session. That should tell you something cos I don't meditate often� I found myself having to be careful to "remember" it was a high like that because it was not gravity oriented in any way to me but rather neutral in relation to the extreme cerebral almost higher consciousness. Highs like these are what I love when I want to be aware & thinking, live & kicking. ;)
Overall
A warning should come with this: Don't let the flav fool ya, it�ll kick your ass. Not once but a few times, in the strangest of ways. For many years we�ve told you that The Rokerij is one of the most steady quality chain of shops in the city. This weed adds another impressive strain to their solid list of my personal favourites. Meanwhile, Delta-9 Labs are steadily producing very memorable genetics; I hope to do more reviews of their gear in the future� (hint, hint)
want to review? create an account
Member reviews
other reviews from Rokerij - CLOSED 2011
Purchased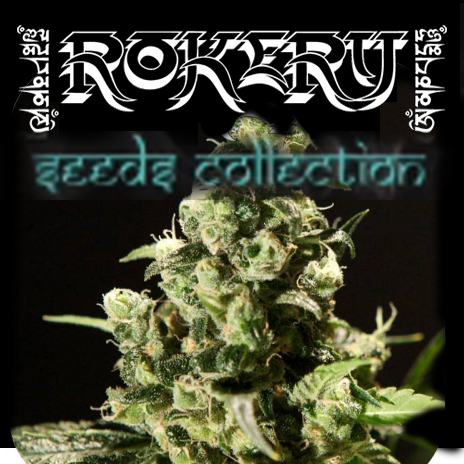 Rokerij - CLOSED 2011
Lange Leidsedwarsstraat 41
Amsterdam
shop profile
| HOME | SMOKIN' SECTIONS | TOOLS | COMMUNITY |
| --- | --- | --- | --- |
| | | | |