AK47
date
May 9, 2003
Origin
Sativa-Indica hybrid, hydro.
Look
Light green, slightly 'fuzzy' with few broad leaves that shoulda been clipped but were quite crystal covered! Very solid with thin orange hairs darting in & out. Heavy crystal coating on the exterior and the interior is also really white!
Smell
This is gonna be some powerful gear; you can just tell by the first crack of the bag. The scent is really kiefy with that evergreen-pine smell.
Taste
There's a definite hint of K2 or an Afghan-based mother with that unmistakable ginger flava that is released as the joint is burned down and the resins collect. It can be a bit heavy on the throat, but that's what ya get with powdery bud like this.
Effects
This gear is top! Very potent and quick-hitting, this gear can make you feel like you've had a few shots of tequila; and even better still, you get the FX without a headache and hangover! You are really charged up, but still a bit 'sloppy''
Overall
A really nice sample of the standard AK47. It is a powerful strain with some solid FX for experienced smokers: This long lasting high is good value for money.
want to review? create an account
Member reviews
other reviews from Popeye Coffeeshop
Purchased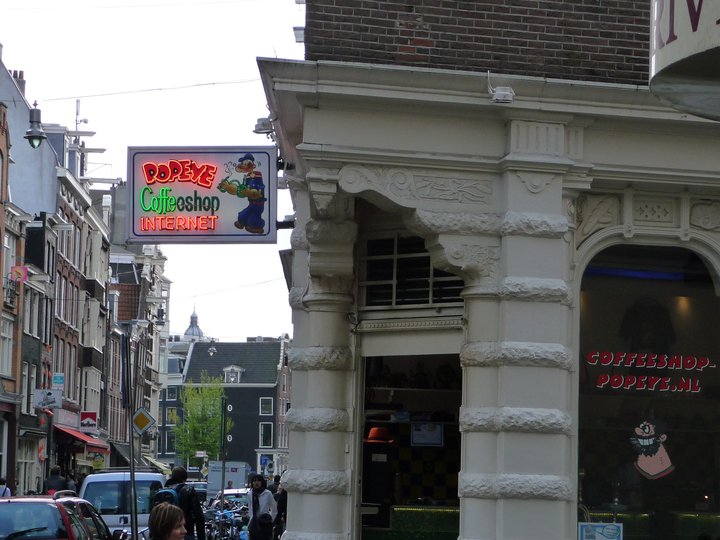 Popeye Coffeeshop
Haarlemmerstraat 63
Amsterdam
shop profile
| HOME | SMOKIN' SECTIONS | TOOLS | COMMUNITY |
| --- | --- | --- | --- |
| | | | |