Reserva
date
Feb 12, 2003
Origin
Morocco, this is from the "Reserves", that is made from slow-cured cannabis plants. Apparently it matures over a few months after it is pressed, before it is packed and shipped.
Look
Well, this started out a lot lighter, with a darker oily "skin" and a lighter interior inna cake-like way. After sitting in my pocket on the way back to the office, this hash got pressed and much more oily. You may be able to see the shiny almost plastic-like surface in the photo here. If not, take my word; this is the kind of fine Maroc that you are after if you are a super polm fan!
Smell
Very chocolate-mint but not nearly as perfumed or floral as most super polms you smell. This has got a much more of a minty-eucalyptus scent which is very much like smelling a box of Fisherman's Friend or Altoid mint drops.
Taste
The flav is also not as "female perfumed" as many polms but this one seems more similar to a cologne for men, with soft leather and woody tones. There is a bit of the mint but it remains in the background. Interesting aftertaste with these flavours mixed together.
Effects
The feeling is more mellow, relaxed and chilled. The FX set in gradually and before you know it, you are not worryin' bout a thing; just sailing along...
Overall
If you have only had shitty soapbar before, this is one of those hashes that you search for if you've heard of the finest Moroccan. This is certainly a top light-almost-dark (from the oil content) hash that shouldn't be missed if you are in the area.
want to review? create an account
Member reviews
other reviews from Any Day (CLOSED)
Purchased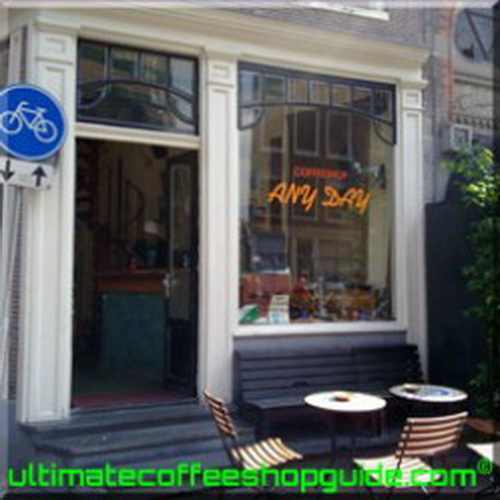 Any Day (CLOSED)
Korte Kolksteeg 5
Amsterdam
shop profile
| HOME | SMOKIN' SECTIONS | TOOLS | COMMUNITY |
| --- | --- | --- | --- |
| | | | |