Cheese
date
Nov 26, 2005
Origin
CC entry 2005. "Pure" Indica. Bio.
Look
This stuff is really dense, Christmas tree shaped buds; I would call these nearly albino, in the sense that what should be dark or with more color is actually nearly white-washed. The leaves are tiny and uniform and are covered with fine transparent crystals. The hairs are fine and very light yellow-white-orangish. It breaks up with a bit of effort, but I did not have the heart to throw this in a grinder and lose some of its crystals and smell.
Smell
The smell in the bag is actually quite cheesy, like an artificial cheddar cheese, almost like from an old Cheetos bag. There is also a soft danky smell (NL: een beetje muf) After you start breaking it up a little more, the scent turns slightly fruity, slightly savoury, with an unmistakable nearly gaseous and heavy smell. There is such a fine funk associated with this weed strain: I can't wait to smell it burning.
Taste
I had to chew on the stem and it too, possessed many traits like the smell. Chomping on the stem also left my tongue slightly numb. Somehow the flavor of this in a vapourisor reminds me of a thin crusted pizza that has taken some of the flavour from the metal pan it was on. There's also a little bit of anisette left behind which I had noticed last year from this strain. Consistency is always good…
Effects
Besides the fact of the cheese taste and cheese smell, this shit gets you HIGH! This is a "metallic high". It's the equivalent to having your head banged round the inside of a tin can for a few crazy minutes before you settle down and go into cruise-control… at which point you happen to "misplace" about 4 hours of your life… and not in a bad way! Cheese "super trips" come in waves, where you just tune in and out, getting on with your life.
Overall
I can't say how much I love this weed! It should be a contender for the top honours at the Cannabis Cup, but you never know with such a messy judging system! All I know is that this weed makes you talk about drugs! I guess it is cos you are so tweaked on this, you end up hypothesizing over the FX of other natural drugs; Mother Nature put some really nice gear on this planet for us to enjoy! This is top shit because it is uniquely refreshing in a world of Hazes and "Whites"! Kudos to the Homegrown Fantasy crew for presenting such a lovely strain again!
want to review? create an account
Member reviews
other reviews from Homegrown Fantasy - CLOSED AS OF 1 JULY 2014
Purchased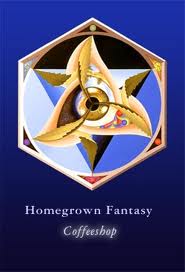 Homegrown Fantasy - CLOSED AS OF 1 JULY 2014
NZ Voorburgwal 87a
Amsterdam
shop profile
| HOME | SMOKIN' SECTIONS | TOOLS | COMMUNITY |
| --- | --- | --- | --- |
| | | | |