Cheese
date
Jun 11, 2004
Origin
We've been told that this one is a 100% Indica that has been grown 100% biologically.
Look
"What the?!?!?" Indica? Looks straight like a Sativa! OK, this one is gonna be trippy, you can just feel it! It is very unique looking, much like a man-made creation versus Mother Nature! Elongated buds, tiny little leaves, packed together fairly well. Some larger fans covered with crystals are left on here and there and I got no problem with that!
Smell
Sticking your sniffer in the bag, you are greeted with what can only be described as tempting; first break = fruity, with a soft ginger smell to it. Then a really danky, musty and kinda "zesty" scent is unleashed which may be behind the name of cheese.
Taste
The flavour is very sweet, no "spice" that you'd expect from a Haze. There's this really unique almost anisette/dill flavour which takes over your throat and mouth completely. What a kind taste; you just know your smoking the highest quality there is to offer! We v-ripped (a.k.a. vapourised) a few tokes and found it incredibly hard to keep contained. It just wants to E X P A N D inside your lungs!
Effects
The FX are very powerful, we had a smoking session with two tokes per head and you immediately begin to feel out of it. The ride is INTENSE, almost like timewarping cos you really just get lost for a few hours. Visual trips, some giggles and a dazey feeling, this is one of the best weeds in terms of FX for 2004 so far.
Overall
This weed is exceptional. This is the one for those of you who I like to try unique flavours and strains. Still not sure where the name Cheese came from, but a few people believe it stems from the "G" strains, originally cultivated by the U.S. government! The northern English accent when saying "It's one o' those G's", and you see the possibility! Either way, this is one of the most potent and distinguished flav's on the market right now. Well done.
want to review? create an account
Member reviews
other reviews from Homegrown Fantasy - CLOSED AS OF 1 JULY 2014
Purchased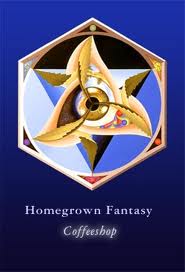 Homegrown Fantasy - CLOSED AS OF 1 JULY 2014
NZ Voorburgwal 87a
Amsterdam
shop profile
| HOME | SMOKIN' SECTIONS | TOOLS | COMMUNITY |
| --- | --- | --- | --- |
| | | | |