Skunk Of Queen
date
Jul 21, 2004
Origin
Not so much info here. Definitely a hybrid, and I think it's leaning toward hydro grown, but I am not certain on that.
Look
Gorgeous lady, this Skunk Of Queen! Very dense, full buds, but still lightweight to the touch. Extremely well cured for my liking; the buds are not too moist but also do not crumble between your fingers either. Overall a green-yellowish colour, with heaps & heaps of very light orange fuzzy hairs. A few of the broader leaves are left on for protection purposes rather than laziness during clipping, as this clearly was well manicured!
Smell
Slightly "hay-ish" green scented; under it all there is a sweet sugary scent. Actually the smell isn't too full-on for such a "fresh" skunk weed , so that must be a part of its natural genetics.
Taste
This Queen's name is "Sweet Anisette"! Fresh flav, especially considering the smell isn't that strong to begin with. We really enjoyed the taste in a vapouriser, which normally can't handle the lighter Sativa-tasting types. This one had enough of its "hash-plant roots" to stay nice and easy-burning.
Effects
Very trippy, visual, motion-oriented, typewriter-flash type of buzz. This shit could be giggly but it was hard to tell, as my girlfriend was in grief-giving mode that day: I kinda giggled dumbly at her, which really didn't help matters much!!!
Overall
This was quite a strong lilí surprise from Abraxas. When I received this sample, I thought it was going to be hard hitting zombie FX type of strain; it was nearly the opposite as far as brain activity was concerned... simply tweakin'!
want to review? create an account
Member reviews
other reviews from Abraxas Coffeshop
Purchased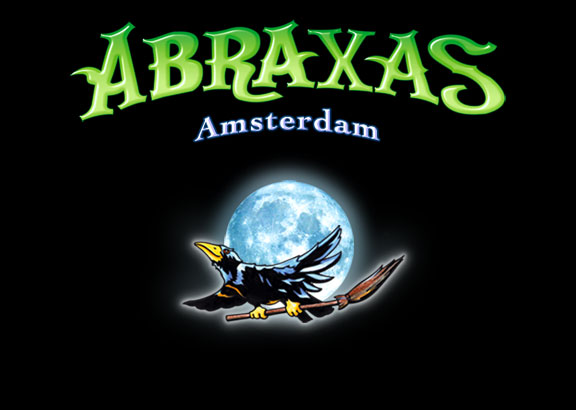 Abraxas Coffeshop
Jonge Roelensteeg 12-14
Amsterdam
shop profile
| HOME | SMOKIN' SECTIONS | TOOLS | COMMUNITY |
| --- | --- | --- | --- |
| | | | |