Abraxas Special
date
Oct 10, 2001
Origin
Morocco
Look
A thick cut "loaf" of choco-hash bread! There's darker oily patches seen in certain areas as seen in the pic. Ya, this stuff is begging to be smoked. Once lit, it really gives off a blue-grey, almost purple smoke -- check it!
Smell
A rich and comforting choco-mint scent. Smells like these remind you of cold winters at Grandma's house; heaps o' warm chocolate milk and After Eight chocolate mints.
Taste
Icy tasting. Even after Field Testing all kinds of herbs & solids this still leaves a subtle yet well distributed flavour.
Effects
The high is relaxing and your eyes kinda roll back, triggering your other senses into action. This hash is very touchy-feely. Ideal for a few hours of seriously Clumsy Passion with a loved one.
Overall
A lovely nighttime hasj. (wow yes, I spelled it Dutch style on purpose; ya gotta learn sometime!) Smoke it in the confines of your (or someone you love's) home.
want to review? create an account
Member reviews
other reviews from Abraxas Coffeshop
Purchased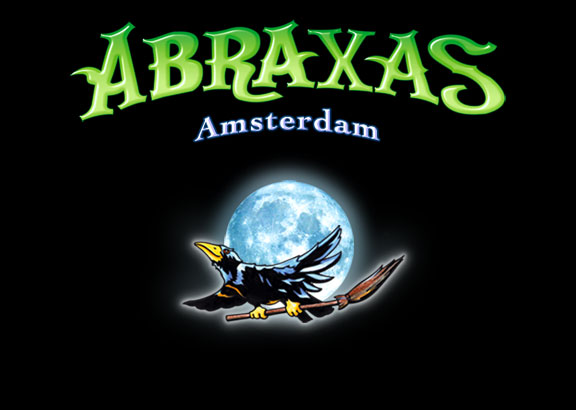 Abraxas Coffeshop
Jonge Roelensteeg 12-14
Amsterdam
shop profile
| HOME | SMOKIN' SECTIONS | TOOLS | COMMUNITY |
| --- | --- | --- | --- |
| | | | |