Amsterdam - the birth town of cannabis coffeeshops
Many years ago, Amsterdam was known as the most canna friendly city in the world, home to famous marijuana coffeeshops. The place to be for cannabis lovers – the only "legal" place to consume the miracle plant. As marijuana laws have relaxed in several places around the world, the Netherlands has stayed behind, becoming even less progressive than ever. In fact, cannabis is barely decriminalized by the government, and the whole system regulating the producers', suppliers' and consumer's rights and obligations is way inferior to those of Canada and the United States. For years, cannabis supporters in the Netherlands have been gathering for Cannabis Bevrijdingsdag – Cannabis Liberation Day, an event to show support for cannabis and to push for full legalization.
Cannabis Bevrijdingsdag - Cannabis Liberation Day Festival
The very first event was held at the Museumplein in Amsterdam on May 9th, 2009. Since then, it has grown greatly in popularity, attracting cannabis supporters from all corners of the Netherlands, and foreign tourists alike. An event different in nature than most, as it attracted all age groups: a well balanced mix of youth, adults and seniors, including many young families with kids.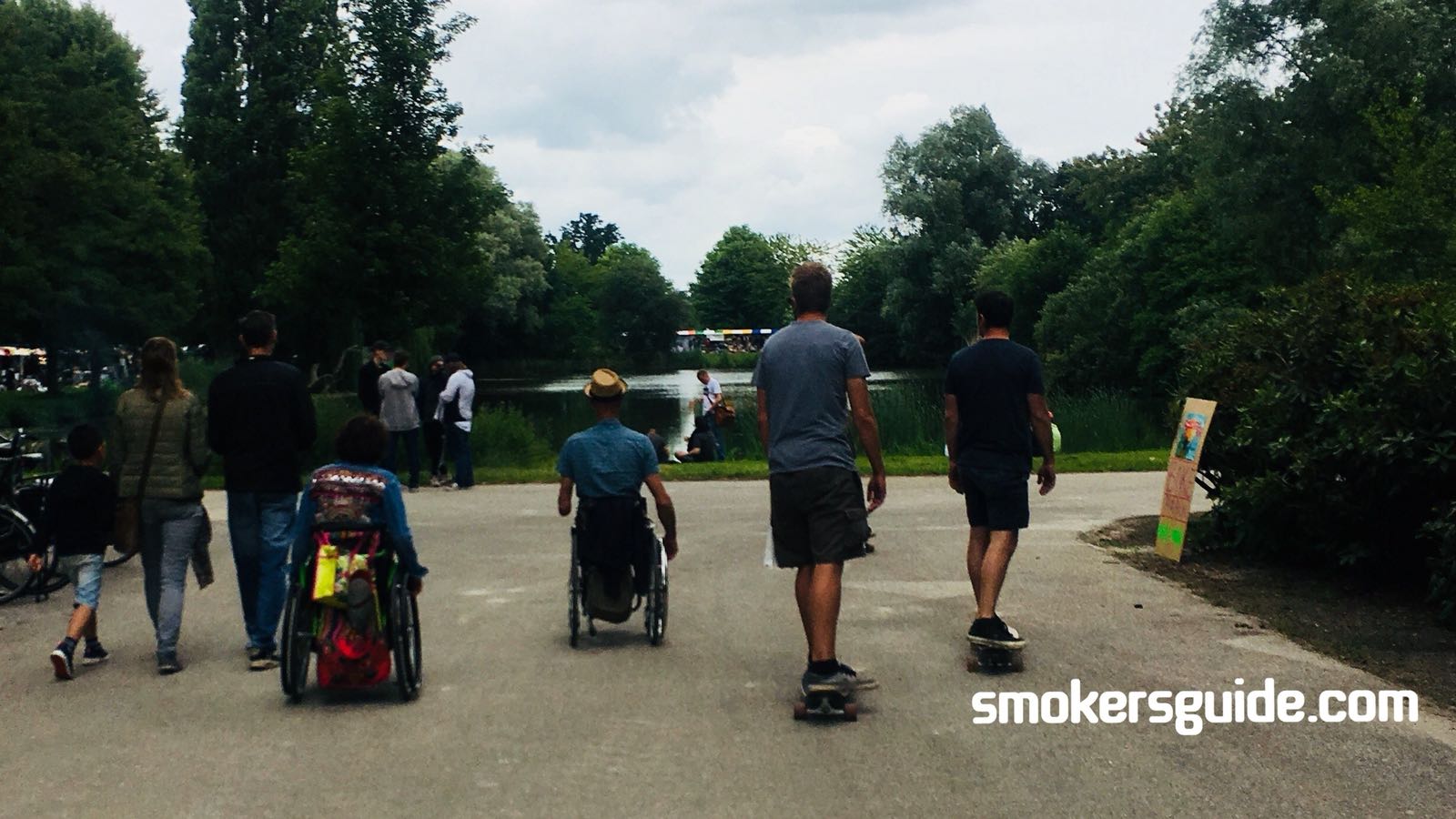 The 10th edition was a great success in regards to turn out, weather and spirit. Medical patients, many who arrived in wheelchairs, spent the day alongside recreational smokers, showing their support for legalization of cannabis. Flevopark, the same venue as in all recent years, was tightly filled with friendly cannabis enthousiasts, and a fair share of marijuana smoke and vape. Various food trucks were spread around the area, offering anything from hemp ice cream to pizza and burgers. Unlike most organized events, the prices for food and non-alcoholic drinks were reasonable. You can tell the festival was created with love for cannabis, and not money-making.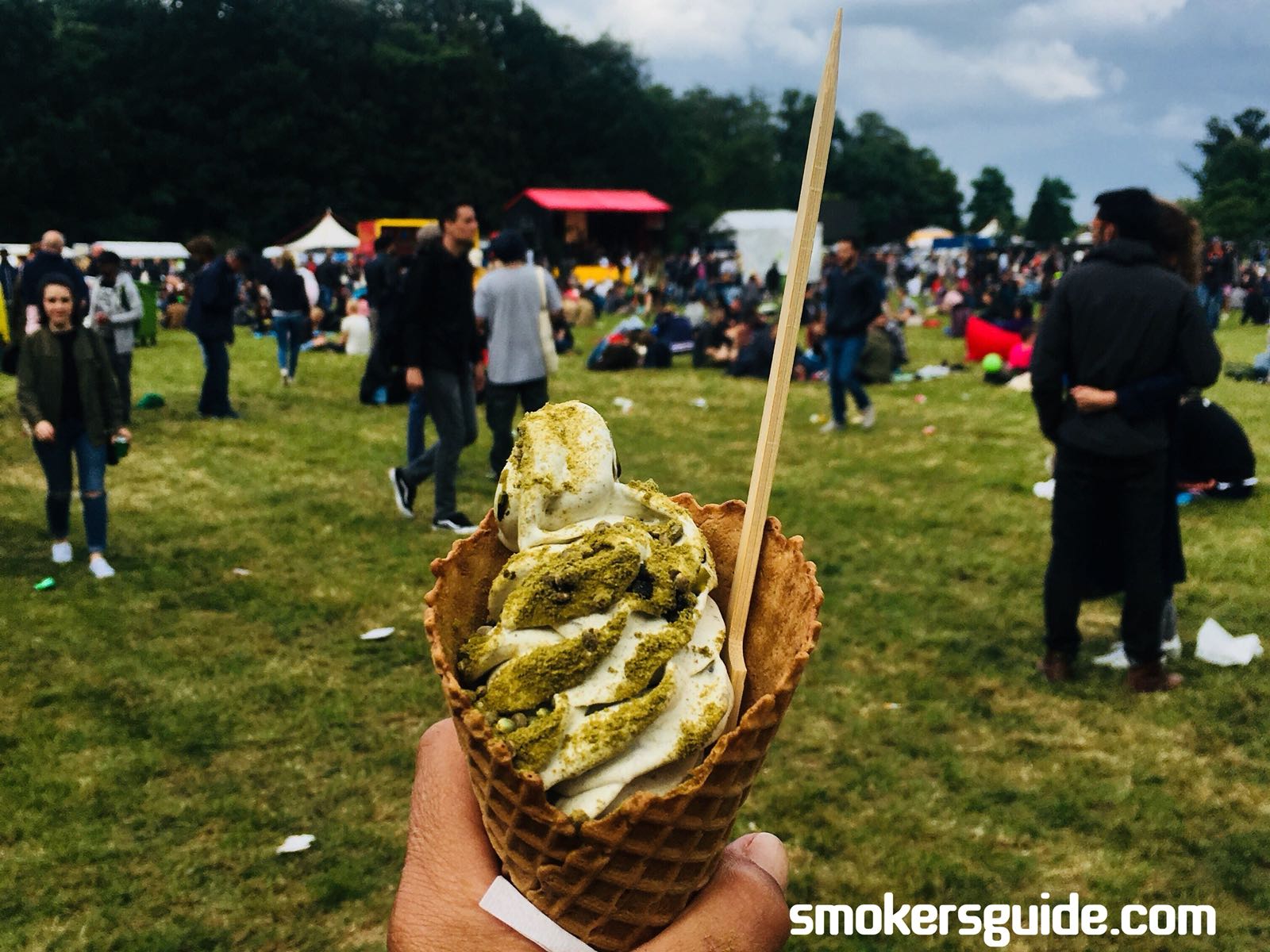 This year's event attracted a record amount of sponsors – all who made the day possible, and free to enter for all. The majority of booths offered various CBD products, but also cannabis seeds, merchandise and smoking /vaping paraphernelia.
"we have achieved our goal". Now it's about politics.
Considering the success, and rapid growth of this event, it came as a great surprise to many, that the 10th edition may also be the last to be held in Amsterdam.
We have achieved our set goals, said organizer Derrick Bergman, in an interview with newspaper Het Parool. He believes the Netherlands will finally achieve legalization of marijuana by 2025. Bergman, who is also the chairman of the VOC, het Verbond voor Opheffing van het Cannabisverbod (Union for the abolition of cannabis prohibition) believes it has now become a matter of politics. We have made our point. We musn't be here in Flevopark anymore, we must be speaking with the government in Den Haag.

The Smokers Guide Team would like to thank the organizers and sponsors for all the years of their hard work and support for cannabis freedom.
Check out some of the previous event videos of Cannabis Liberation Day at Flevopark in Amsterdam
2016
2015
2014
2013
https://www.parool.nl/amsterdam/de-laatste-cannabis-bevrijdingsdag-we-moeten-in-den-haag-verder-strijden~a4600074/