C.Cup Weed 10
date
Oct 10, 2001
Origin
Initial calls lean toward a blueberry/bubblegum. More sweet Indica than Sativa but still balanced.
Look
Built up quite densely like a "pyramid" of bud. Very dense and hard to break up and prepare. The tops come together with razor-like precision. Darker green with a super fine and almost "glue-like" covering of crystals. This snail-trail of resin is kept tight and close to the main stems. Protected & waitin' to be toked...
Smell
Lovely, fruity and fresh. This was timed perfectly for the Cup. Beggin' to be smoked, me soon to choke!
Taste
A bit o', the ol blueberry-fruity sweet flava with a tinge of skunk. (I'm really leanin' Indica at this point...)
Effects
Laughy, a bit energetic yet still seriously baked. How can it be open-eyed AND chilled at the same time? I like this. A real nice B-doc style fo riddim and relaxin.
Overall
This is one of my favourites. May be the best?!? All's I know is I will seek somma this out as soon as I found out who sells it.
want to review? create an account
Purchased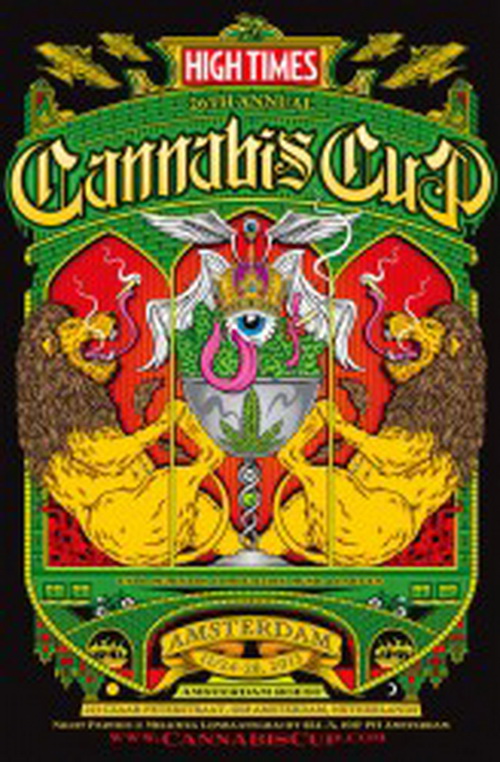 Cannabis Cup
Jan Rebelstraat 21
Amsterdam
shop profile
| HOME | SMOKIN' SECTIONS | TOOLS | COMMUNITY |
| --- | --- | --- | --- |
| | | | |