CBD is one of over a hundred compounds that are present in cannabis. What makes it so special is that it contains a ton of benefits - some of which are already scientifically proven. CBD has many benefits for the body and believe it or not, people are now using it to make their skin glow better and be more moisturized.
Benefits For The Skin
One of the common benefits that people and some studies say that CBD has is that it can help treat swelling and muscle inflammation. There have been animal-based studies that suggest that CBD is also capable of treating chronic pain which is why it has become a top choice of medicine for dogs that suffer from arthritis.
As we are talking about the skin, let's dive deep into exactly what makes it the perfect natural moisturizer. CBD oil and products made from it have a perfect balance of nutrients that help nourish your skin. This results in skin that's both moisturized and fresh. If you are looking for something other than those chemical-filled lotions, then CBD products might just be your next best option.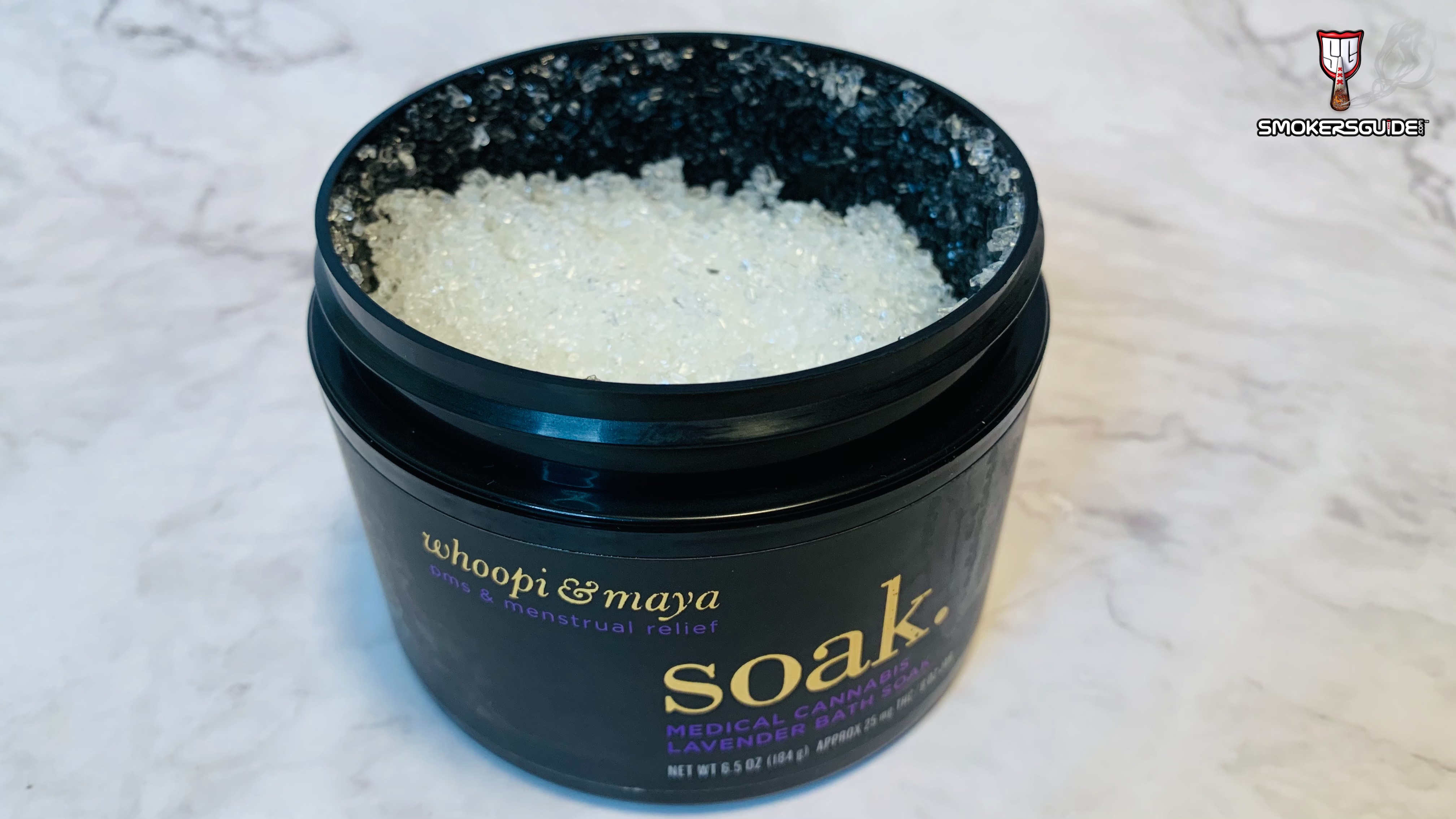 Pictured is a bath soaking product containing not only CBD, but also medical cannabis, including THC.
What makes CBD the perfect moisturizer is the fact that its build doesn't actually disrupt how your oil glands function. Other lotions do this which can result in pimple breakouts and irritation. What it does instead is that it reacts with your skin glands and regulates the production of oil. It helps that CBD is good for the skin as it comes in various forms already. PharmaHemp notes that some of the most popular iterations of CBD oil include topical creams. These creams are used to treat various skin related problems but it's mostly used as a moisturizer nowadays.
Aside from being used to treat dry skin, CBD oil is also being used to treat various skin conditions. Although no studies have proven this yet, people stand by their decision to use CBD products over other types of medications. Some of the conditions it is said to treat include eczema, action, and rashes.
What's great about CBD is that as there are many forms of it, you can try it out whichever way you want to. If creams are too much for you and you don't want to use them topically yet, you can try CBD capsules, oils, bath soaks and bombs, lip balms, among other products. You are free to explore as much as you want!
Being dubbed as a medical wonder, it shouldn't be surprising that people are choosing CBD over other forms of medication. Aside from being natural, there are just so many possible benefits that come packed with CBD. If you're concerned about what those chemical-riddled lotions do to your skin, you should consider CBD.
SmokersGuide.com disclaimer:
SmokersGuide.com takes pride in featuring high quality articles to its readers, however does not assume liability for the claims and medical facts presented by the author. Please check with your doctor or medical practitioner, before consuming any products containing CBD, THC, herbs and Smart Products, or any other products recommended here. Make sure to always check for advised dosages, and please keep all THC and CBD products (including vapes, flowers, oils, concentrates or edibles) away from children, animals and any persons who may not desire to consume them. Make sure to clearly mark all products with warnings about the contents, and store all products in locked, child-proof containers, to avoid accidental ingestion. Please check your own country's laws regarding CBD and THC, and make sure shipping is allowed. SmokersGuide.com content is always created in countries where cannabis products are legal, for medicinal and/or for recreational uses. Smokers Guide does not encourage the use of cannabis in countries where its consumption is illegal. This page may contain affiliate links that earn SmokersGuide.com comissions, with no extra cost to our readers.