7.7
user rating
189 reviews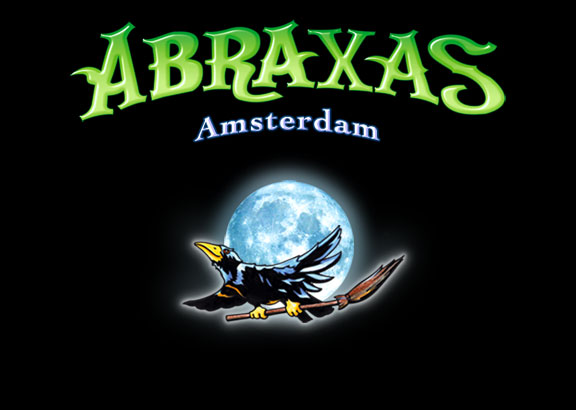 Abraxas Coffeshop
Jonge Roelensteeg 12-14
Amsterdam

Review and Rating by Scotjock1
review created on :
18 May 15
I'm a Regular Here Now

Abraxas is well located in the central Amsterdam, around the city's government buildings and near the major hotels. But location doesn't mean it's cheap, as I am always told that Central Amsterdam is very expensive compared to places outside of the city's central limits.

I visited it back in Oct 2014, and I stuck only to pre-rolled Joints, but also bought some Super Silver Haze. It was very comfortable, very friendly staff when you needed something they were there. You could chill out at the bar with a drink and a Joint, or sit upstairs on their second floor in more comfortable surroundings.

As for price and menu, it is quite steep in price especially for a central based location but if you're restricted to the city centre it's good enough, I have seen more pricier places.

There's an adequte menu of the basics, for brand new smokers or tourists to the city but again they are aiming for tourists, not locals.

So prices are steep for a gram, pre-rolled Joints are cheap but then again we all know sometimes they put bad quality bud in them. Pre-rolled Joints cost around 3.50 Euros each, and more if you go for pure or special strains.

The SSH I bought was strong, covered in crystals and strong and it was worth it's price as a first-time goer to the city. It cost just 13.50 Euros, again it's aimed at tourists and visitors and not locals.

I am visiting again very soon, I will see how much it has changed since last year and since it's temporary closure as it's near where I am staying.

For first-timers to the city it's worth going inside to buy some bud, but stick to one gram or two, no more as you can find other strains if you look around.

But it was a great experience, free WiFi makes it worth visiting as you can pop on Spotify and some headphones and smoke away in bliss. Currently as I write this review I am in Abraxas and for another trip to the Dam I came to Abraxas again. It's like the friendliest, simplest and most socially enjoyable experience you'll get. With every passing trip I return to Abraxas for the majority of my time there. It's a comfortable, secluded yet open coffeeshop that appeals new newbies and even more experienced smokers. Going to the Dam should make you think of Abraxas as your first stop, or regular stop. It does for me, nostalgia and even personal comfort when I enjoy my Weed. Again everything is well run, and homely. There's a continuing good menu of strains at good prices that put other Dam coffeeshops to shame. Quality is the priority as is the environment you smoke in. Make Abraxas your regular stop, like you would a bar or pub. I'll keep coming here for years to come.
review created on :
18 May 15

1 friends
member since : 18 May 2015
from :
gender :




| HOME | SMOKIN' SECTIONS | TOOLS | COMMUNITY |
| --- | --- | --- | --- |
| | | | |